Have you ever smashed your TV screen, only to be told that the replacement cost is more than what you paid for it in the first place? If this sounds wildly familiar, you will be relieved to know that the greatest advantage of exploring projectors for sale over a new TV, is that there is no screen jangling off your cabinet or loosely bolted into your wall.

"No screen, no stress," we proudly proclaim! A projector creates a world of viewing possibilities – an unlimited canvas to screen your favourite movies, episodes, live sports or family memories. Imagine a lazy weekend where the only element stopping you from opening your outdoor garden cinema is dark clouds on the horizon? Or watching a major sports game in 100-inch high definition from your laptop because your local pub won't switch off the horse racing?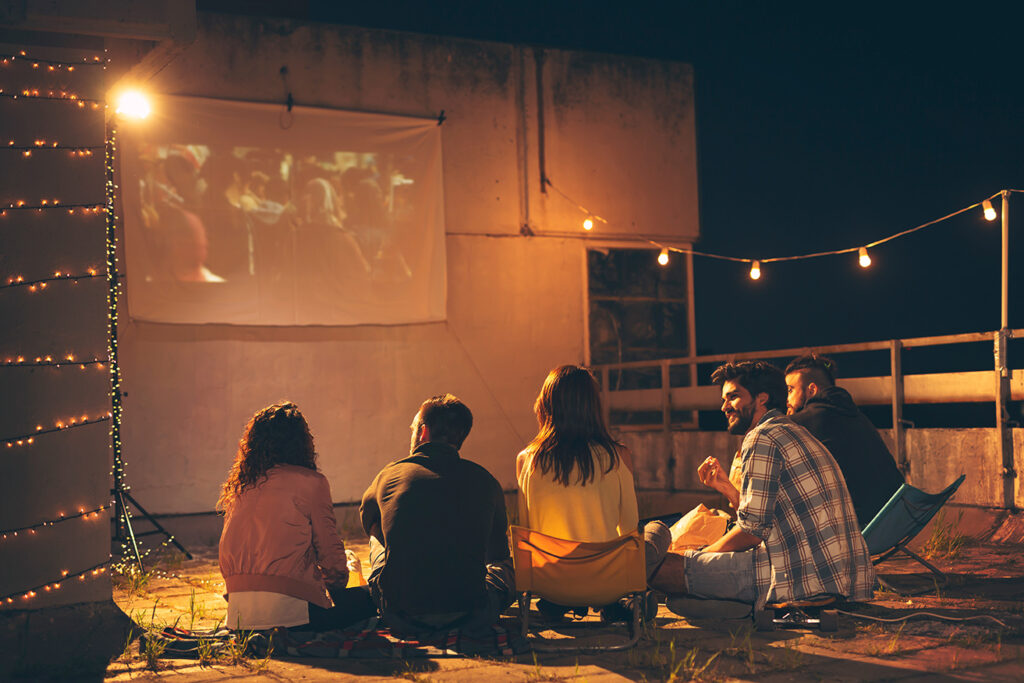 Here are 5 reasons why you should look further into projectors for sale to completely transform your viewing pleasure.

#1 Go big or go home
Aside from fast food, everything's better when it's oversized! The primary advantage of projectors is the incredibly large screen sizes you can watch content on. Everything feels more tangible and realistic when streamed from a projector. Pair your projector with a soundbar or 5.1. surround system and you may need to remind yourself that you're not sitting in the director's chair.
#2 A big screen in your pocket
Unlike a TV, which is dependent on AC power and fixed in position, more and more projectors for sale come in portable sizes (also known as mini-projectors) and are powered by rechargeable batteries. These nifty little devices allow you to take your entertainment on the go and watch what you want, wherever you want.
#3 Nostalgia for old-school cinema nights
Social distancing concerns aside, the price of popcorn at the movies is enough to make you run for the hills. Recreate cinema nights at home, simply by hooking your projector up to your streaming platform, and tell those noisy teenagers of yours to hush up in the front row!
#4 Projectors are child-proof!
Because projectors are either mounted to your ceiling or stored away for intermittent use, you can keep this precious home entertainment system away from curious little fingers. Not to mention the lack of maintenance when compared to constantly cleaning smudge marks from your flatscreen TV.
#5 The price tag is not as "big" as you think!
There is a common misconception that projectors come at a hefty premium compared to a flatscreen TV. Advances in technology mean that the costs of projector components have reduced significantly. With a budget of just R1,000, you can still pick up a neat, portable projector for the home or office.
Extra factors to consider:
You will need to connect to a separate audio or hi-fi source.
Projectors work best in dark spaces. Explore the lighting in your space and adapt accordingly.
Factor in additional set-up costs if you intend on mounting a projector in the ceiling of your home.
Projector lamps will need to be periodically replaced, which can be expensive maintenance if you are a heavy user.
A projector can truly immerse you in the scene and magnify your entertainment experience more than a TV screen could ever replicate. From pocket-sized pointers to boardroom beasts, bidorbuy offers a wide selection of new and secondhand projectors for sale, in addition to screens, stands, cables and accessories.

Visit our online platform to put down a bid, or buy directly from our site today.