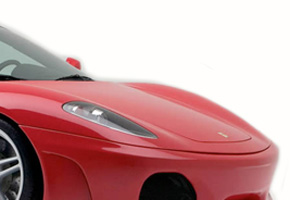 So, you have come to bidorbuy looking for a car. That's a good decision. At any given moment, bidorbuy has over 25,000 second-hand cars on sale, of (practically) all brands and makes.
A great majority of them are listed in the classified format. That means that the prospective buyer contacts the seller, and the deal is concluded off the site. Some sellers prefer to put their cars on auction, usually with a minimum bid amount, although every now and then a brave seller will put his or her vehicle on a R1 auction, without reserve. (Look out for the bidorbuy Thursday R1 car auctions: one such auction is scheduled for 13 January and involves a 2005 Mercedes Benz.)
At the time of writing this post, the 10 most numerous car makes listed on bidorbuy were:
Quantity-wise, the least represented were: GoNow (with 9 vehicles), Saab (7), Bentley (5), CAM (5), Lotus (5), Maserati (5), Soyat (5), Rover (4), Foton (2), Lada (2), and, with one each, Daewoo, Daimler, Hafei, Meiya, Rolls Royce and Triumph. Some of those names are legends of the motoring world; others you may never heard of before.
Plus, there were 94 vehicles in other makes, among them a 2006 Corvette C6 6.0 Cabriolet priced at R1,250,000. Thanks to bidorbuy's nifty repayment estimate functionality, you will immediately know that you'd need to fork out about R25,597 over 60 months for this beauty, clad in becoming red.
On the other hand, your budget may call for a car under R50,000, with the monthly repayments in the region of R1000.
Whichever car you are looking for, you are practically guaranteed to find it on bidorbuy.
If you baulk at browsing about seven hundred pages (give or take a few) for the car of your dreams, you can make use of the search functionality, located on the right hand side of the car category page. This allows you to look for a specific make of a car, in a specific location, within specific price range.
And if that is not enough, you may head for the advanced search option to specify your other requirements, for example distance travelled or type of seller (private or dealer). You can further fine-tune your search by entering corresponding keywords (for example, automatic, or cabriolet).
When looking for your next car, remember to give some thought to the insurance matters. bidorbuy makes this easy for you. Go to the Get affordable insurance page if you want to receive nine competitive quotes, or just to read advice from the experts on how to get the best insurance deal.
Buying a car is an expensive undertaking. Always exercise due caution when going about it. Proceed with the purchase only after inspecting the vehicle and confirming that the seller is the rightful owner. Read the bidorbuy article Beware of car scams to learn how to avoid possible pitfalls and ensure that your car buying experience on bidorbuy is a satisfying one.