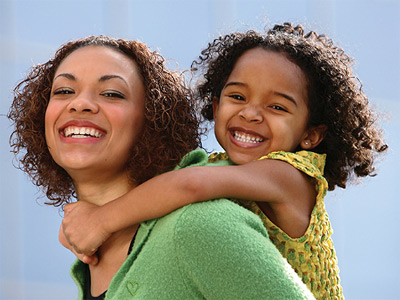 The bidorbuy Mother's Day, Father's Day survey results will be made public soon. In the meantime, take a look at what mothers are likely to receive on their day, and what they actually want to receive. We hope this helps you choose the right gift!
This year, Mother's Day falls on 11 May, which means that you have just about enough time to make your order. So, read about what our survey participants who are also Moms want, and head for the bidorbuy Mother's Day Gifts section.
Perhaps surprisingly, the majority of mothers want a voucher: in total, 16%, of which 11% specified that they'd like to receive a spa voucher, while 5% opted for a shopping voucher. This is roughly in line with what the survey participants plan to give their mother: 11% of them ticked a gift voucher.
With 28%, jewellery was by far the most popular choice among the gifters. Among the giftees, 15% yearn for a ring, a bracelet or a necklace, and a further 1% would be extremely happy with a ladies' watch.
As many as 9% of Moms wants an electronic or digital gadgets, but only 5% of gift-givers are gearing to buy it. So, let it be known that, come 11 May, a not-negligent number of Moms would love to open a parcel containing a smartphone (Samsung S5 is a popular model), a tablet, an e-reader or a laptop. One Mom was very specific: she wants a new wireless headset to listen to her music. If that sounds like somebody you know…
More than 11% of gifters and more than 7% of giftees consider that a piece of clothing and fashion accessories like handbags or shoes are the best gift for Mother's Day. Several Moms said they would appreciate a pair of slippers (well, winter's coming, and the lady of the house needs to keep her toes warm).
About 10% of survey respondents plan to give their mother a household item or a kitchen appliance. This category of gifts is on the "most wanted" list of about 6% of Moms, and they know exactly what they want: from bed linen to a bedroom suite. By the way, one has to feel for the Mom who wrote: "I would love to receive a lovely new coffee maker, so I don't have to stand and make coffee ten times a day". (Really, guys??? Get your Mom that coffee maker, and then offer her a cuppa, too.)
Roughly the same percentage of Moms would love a bottle of perfume and an outing: 5% voted for each of those two types of gifts. Of course, "outing" is a broad term. A majority of Moms would be happy with a dinner in a nice restaurant, while others would prefer a weekend away. One Mom put an all-paid expenses trip overseas on her wish-list for 11 May. (Lucky her!)
Close to a third of all Moms would be happy with a box of chocolates, a bouquet of flowers or anything at all (as long as its "bling-bling", as one mother specified), while less that 1% would like to receive a book, a CD or a DVD. (Careful, now – this last category of gifts is on the list of more than 10% of gift-givers!)
Even though many Moms declared the love of their dearest and nearest is what they appreciate the most, only about 4% would not be disappointed if that's all they get on their day. So, take note and take care to order the perfect gift for your Mom now!
(Watch this space! To follow: What Dads want.)