Mandela is a name that resonates with millions of people around the world. We know him as a president, a politician and philanthropist. Today however, nearly three years after his passing, Nelson Mandela's legacy remains ingrained in our hearts because of his caring nature and love of humanity. On the 18th of July we recognize Madiba's life and legacy by celebrating his birthday. This day now known as International Nelson Mandela Day has become a platform to 'take action and inspire change.' Mandela Day was inspired by Mandela's call for future generations to embrace leadership in a world of struggle and injustice.
So what is the purpose of Mandela Day? To make a change, no matter how big or small. On this day, people from all walks of life are encourgaged to take 67 minutes of their time to make a difference. Where one minute represents every year of Mandela's public service. The core purpose of this day does not only need to be practiced on the 18th of July, as it is encouraged for all to take action and inspire change everyday. Mandela Day can be any day.
As it gets closer to the birthday of Tata Mandela, it is a time to give back. We at bidorbuy want to celebrate this day with you. We have a number of charities on our website that we would like to share. If you wish to make a donation, you can do so by purchasing items from various charities or donations can be made in cash. However, if you are reading this and want to participate in a charity event and don't know where to go or haven't had time to find a charity, we are here to help.
Two of our listed charities are hosting events for Mandela Day this year. Kitty & Puppy Haven is a pro-life sanctuary that rescues neglected, abandoned and abused animals. They have a whole day planned for the 18th, with many activities you can participate in. Another one of our charities is Casa Caritas, a home for physically and mentally handicapped people who are unable to be trained or educated. For Mandela Day, Casa Caritas will be hosting a open day where everyone is welcome to enjoy the day with the staff and patients while enjoying a wors roll and a drink.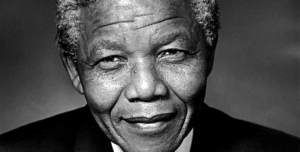 "What counts in life is not the mere fact that we have lived. It is what difference we have made to the lives of others that will determine the significance of the life we lead" – Nelson Mandela