Android
If you're an Android fan, then we have great news for you. Samsung have dropped their latest smartphone: the Samsung S21. It's already lighting up the internet with positive reviews thanks to its awesome features, and it's available now on bidorbuy. Here's why you're going to want to get your hands on one.
Big screen magic
Samsung have been making quality smartphones for years, but with the Samsung S21, they've really raised their game. In particular, they've focused on the design and the display. You can choose from two models, the S21 and S21+, with the main difference being the bigger screen on the S21+ (6.7" compared to 6.2"). And when we say screen, we're talking Samsung's Infinity-O display – no matter how fast you scroll through your social media feeds, this 120Hz display will keep things flowing smoothly.
The screens also feature Dynamic AMOLED 2X technology for bright, vivid colours – even if you're using your phone outdoors on a sunny day (hello South Africa). If you're more of an under-the-duvet series streamer, you'll love the Eye Comfort Shield which cuts down on blue light.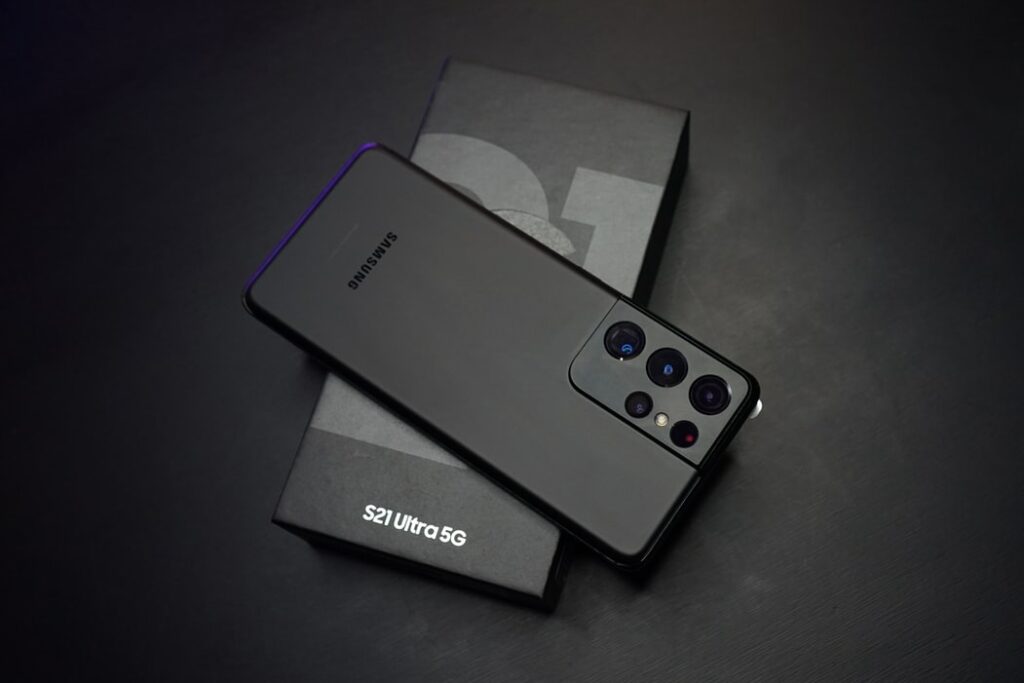 Still life
If you'd rather use your phone to make movies than watch them, you'll appreciate the cinema-beating 8K video. Now you can be the director as well as the star – and this resolution is so high that each video frame can be instantly made into a super high-quality 33MP photo. In fact, this is the highest resolution you can get in a smartphone.
Upload to YouTube or edit right there and then – your own life highlights (or if you prefer, bloopers) reel can be shared in an instant. Samsung have built-in advanced AI technology for wobble-free videos and portraits that will get noticed – especially at 64Mp resolution.
Power to the people
With a phone this good, you're going to be using it a lot. Samsung had a feeling you might, so they've included an all-day battery so the fun never has to end. Even with 5G, you can get over 24 hours of action on a single full charge. When the juice does start to run out – eventually – choose from Super Fast Charging or Fast Wireless Charging 2.0 and in just a few minutes, you'll be good to go again – for hours and hours.
In fact, the S21 has so much power you can even use it to charge your buds, watch or give a friend a helping hand with some extra electricity when their own phone is running low.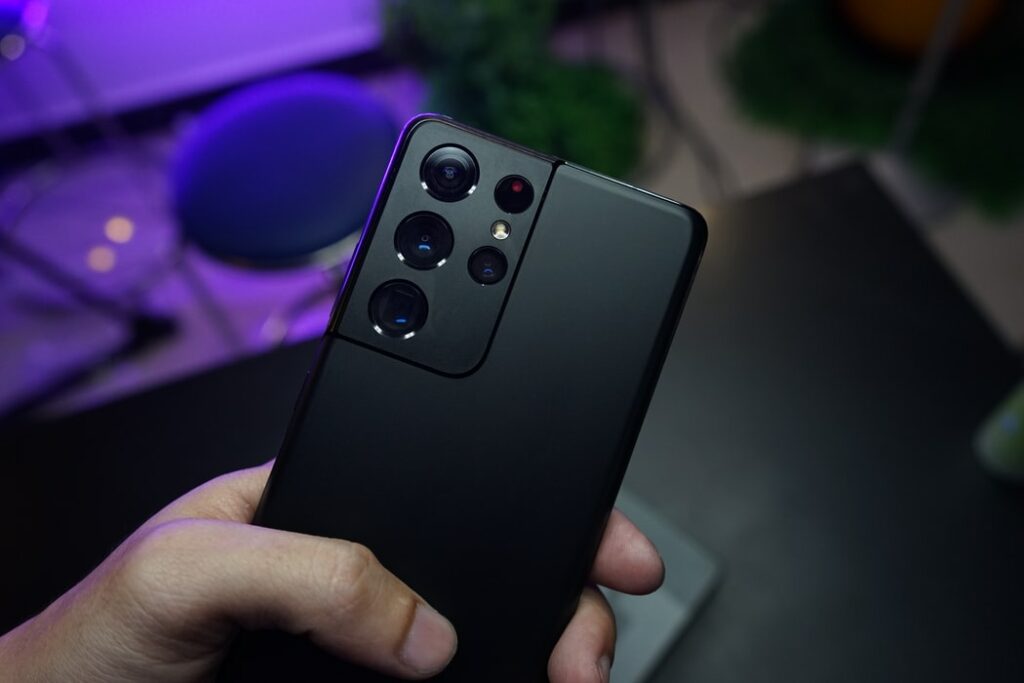 Lifeproof
It seems like the boffins at Samsung have thought of everything when it comes to creating the ultimate digital companion. The Samsung S21 shrugs off water, and it has the toughest glass that Samsung have ever used on a phone.
Your storage hassles end the moment you get your hands on an S21 or S21+ thanks to up to 256GB of memory. Oh, and you can say goodbye to being bored ever again – ultra-fast 5G connectivity lets you download content in a heartbeat. As an added plus, its dual-SIM design means you can switch between contracts at will.
Looking good
Of course, what's inside a smartphone is only half the story. It also needs to look the part. This is another area where the Samsung S21 excels – this is one stylish device, and is bound to get noticed in all the right places. You may want to change your outfit to match your phone, thanks to the exclusive Phantom colourways.
What are you waiting for?
The S21 and S21+ are Samsung's smartest, most stylish and fastest smartphones ever. With amazing displays and cameras, they're the last word in enjoying and creating content. Get a smartphone with star quality – buy your Samsung S21 from bidorbuy today.