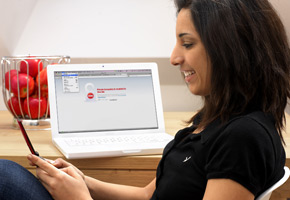 We are, of course, talking about the Opera web browser.
We have no idea how many browsers there are on the internet, but we know that when you visit bidorbuy, you do it via one of 115 different browsers. The top ten are: Internet Explorer (used by 56% of you); Firefox (21.66%); Chrome (12.27%); Safari (5.67%); Opera Mini (1.62%); Opera (1.34%); BlackBerry8520 (0.35%); Mozilla Compatible Agent (0.32%); BlackBerry9700 (0.24%); and Mozilla (0.08%).
And why are we turning our attention to browsers at this precise moment?
Well, mostly because people from Opera Software wrote to us to present several facts about their browsers (Opera for computers and the Opera Mini mobile browser) that make them very suitable for online Christmas shopping. We found what they had to say worthy of sharing with you, especially since Opera Mini seems to be the most popular cell phone browser among bidorbuyers.
So, here are the Opera facts, courtesy of zlauder@opera.com:
Opera Mini is the world's most popular mobile browser, with more than 75 million users worldwide. It works on over 3000 different phone models (even the most basic models) including iPhone, BlackBerry, Symbian, Android, Windows Mobile and feature phones. It borrows many handy features from Opera's desktop web browser, including tabbed browsing, password manager, bookmarks and Speed Dial.
The unique compression technology in Opera Mini crunches down the web pages you visit to as little as 10% of their original size, speeding up your holiday browsing, dramatically reducing your surfing costs and leaving you more money to spend on shopping this festive season.
When window-shopping from your computer for a Christmas gift, use Opera's private browsing mode to prevent curious family members from spoiling your surprise. When you close the private browsing session, you also remove the browsing history.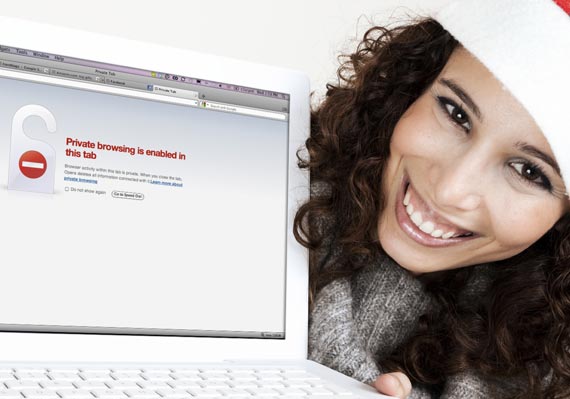 Private mode gives you extra safety when you enter your credit card information or check your holiday bank balance from a shared or public computer, as the browser does not remember any of your personal information when you close the private tab or window.
Download Opera for PC, Mac or Linux from opera.com/browser for free. Opera Mini is also free to download and use (data charges from your mobile service provider apply). Use your phone's native browser to visit m.opera.com.
And here is what one enthusiastic reviewer says: Opera undoubtedly has what it takes to unseat even the biggest-name browsers. You just need to hear it sing.