If you find that your car boot is too small to hold all the necessities you need on a holiday, you can be forgiven for thinking that packing for a lengthy motorbike trip is simply mission impossible. Still, it is possible to load everything you need for several days, or even weeks, onto your motorbike.
The secret is in the planning. You need to make a list well in advance. Revisit it several times and think long and hard over each and every item. Then brace yourself and strike off everything that you can live without.
The exact content of the list, of course, depends on your destination, on the season, and on whether you intend to camp and to cook your own food or not. However, there are several motorbike packing rules guaranteed to help you keep the luggage light and efficient, whatever the circumstances.
Close to you: Keep documents, cash, credit cards, and the smartphone on your person or in a carry bag secured to your person.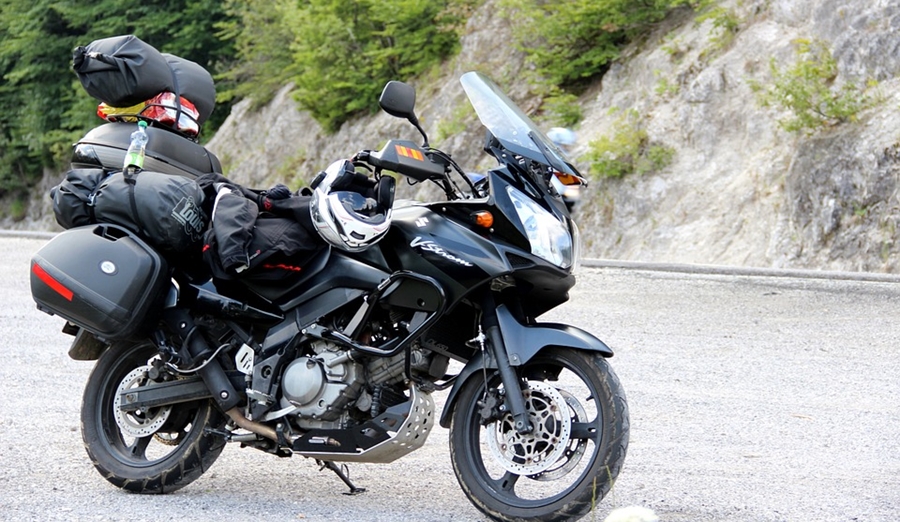 Roll, baby, roll: This refers to your clothes. If you roll them prior to packing, they will take up less space and acquire fewer wrinkles. Opt for lighter materials; for example, synthetic or micro-fibre is better than cotton. And since you cannot take too many, be prepared to wash them during the stopovers.
Staying hydrated: A hydration-pack, which is basically a backpack with a built-in water source, is a motor biker's best friend on an extended trip.
For you and for the bike too: There are many necessities you will need on your trip, from toiletries and a first aid kit to laundry detergent and chargers for your mobile. However, do not forget your motorcycle either. You would do well to pack some tools, oils, and back-up fuel.
Group similar items: Make sure to store spare fuel and oil bottles separate from clothes, food, and everything that you don't want to smell and taste like petrol.
It's a balancing act: Pack heavier stuff at the bottom, lighter at the top. And keep the two sides of the motorbike balanced! If the luggage on one side is heavier than on the other, your motorcycle could be pulled off-balance.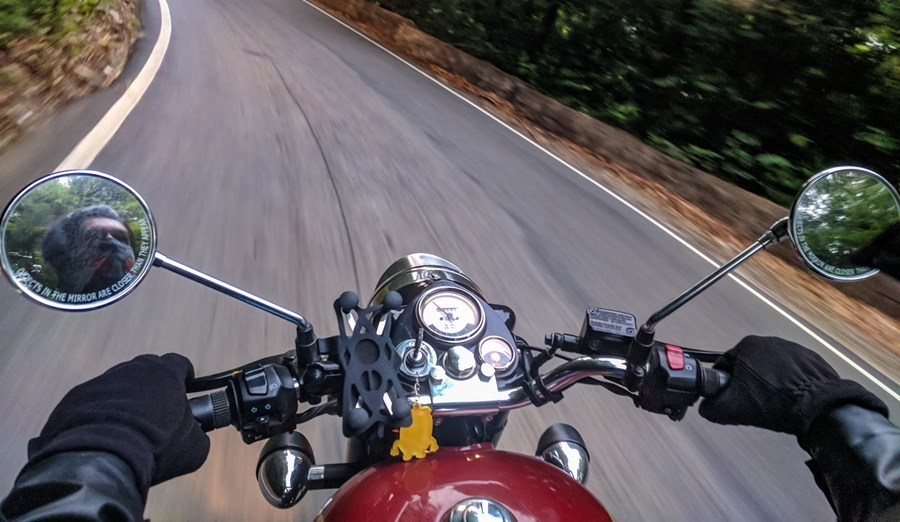 Secure the luggage: If you have a bike with built-in bags, you are in luck. In all other instances be sure to really secure all your bags. You don't want any of them slipping off while you are riding! Worse than losing your possessions, the content could get wrapped up in moving parts of the bike, with serious consequences.
Trip for two, or more: Two persons sharing a motorbike on an extended trip need to share everything that can be shared, for example the toothpaste or suntan lotion. And the good thing about group rides is that only one rider needs to pack such necessities as a first aid kit or a tire pump.
If you are new to the world of motor biking holidays, you would do well to pack everything a few days in advance and to unpack and repack everything several times. When you are completely satisfied, go on a test ride to make sure that everything is nice and tight. After that, you are ready to set off!