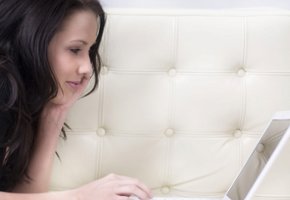 This is a quick guide to help you buy clothing online. With a few tips and tricks, the wide world of online fashion is yours to take.
Tips & Tricks:
1. Size Measurements
Have a look at our size guide. Online sellers should give clear details about the size of the item. Often, online, these sizes are given in centimetres or inches rather than small, medium, large etc. If you do a couple of quick measurements with a tape measure you'll know exactly what will fit you and how. You might be mislead by approximated small, medium, large sizing; but numbers don't lie. Measuring the length of your arms and legs is straight forward, but in case you get confused with measuring your torso, have a look at the following picture: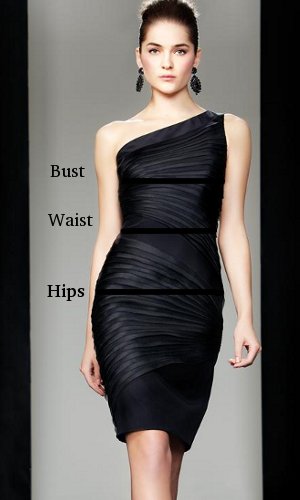 2. Returns
Choose a seller that has a returns policy so that you send items back if they don't work for you.
3. Research
If you're buying brands, do some research to make sure that the item does exist under the brand line. Just remember that if you are buying end-of-line stuff you might not find it on the brand website. It's also a good idea to check reviews on the product, which you will find on forums and comment sections.
4. Brand Loyalty
If you find a brand that you know and love, stick to it. It will make picking sizes and cuts easier for you because you will be more familiar with them.
5. Ratings
It's very important to check the seller's ratings and the comments left by previous buyers about their customer service and the quality of their clothing.
6. And, most importantly, when it comes to the clothing
There are obviously some things that are easier to buy online than others. Handbags and accessories for example don't have to 'fit' you like a pair of jeans does. But even when it comes to clothing there are certain things that are easier to buy online. Generally speaking, things like wrap dresses and trench coats are usually adjustable and make for good online purchases. But there's always a personal element to it. Think about how you shop in the real world. What kinds of things do you just buy off the rail? What kinds of things do you insist on trying on? And what kinds of things do you know you will always have to get tailored?
When it comes to the things you usually just buy with out trying on, you'll probably have the best luck buying these online. So start out with these items if you haven't shopped online before. Then when buying things you prefer to try on, use the tips above to guide you. It's a very good idea to buy brands that you are well acquainted with in these cases. As for things that you know you'll have to tailor, you might as well buy them online if they have to be adapted to fit you anyway.
Now go have fun and shop…!