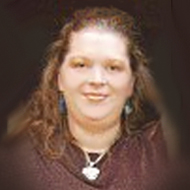 Seller: Eccentric Beads
Name: Vidette Tromp
Vidette Tromp has been selling on bidorbuy as Eccentric Beads  for about two and a half years. In that time, she has managed to accumulate over 5000 "selling" rating, the majority of them positive. Her rating percentage currently stands at 99.98%.
An enviable record for any seller, wouldn't you say?
And yet, when we approached her with the request to tell us her success story, Vidette said: "Lol! I am still trying to get there!"
Vidette sells mainly beads and beading requirements and describes her bidorbuy venture as quote, business, unquote.
What first prompted you to sell on bidorbuy?
I was spending all my money on bidorbuy! So, I thought it was only fair to get something out (smile)!
What are the biggest benefits that you find selling on bidorbuy?
I have four children and my retired mom with me, not to mention my husband, who for all intents and purposes counts as another child. My oldest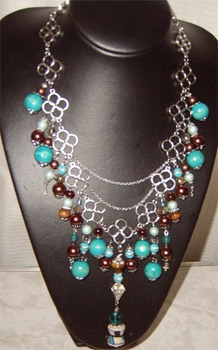 two, now 9 and 10 years old, do have special needs, and my younger two, who are 3 and 5 years old, are just downright busy. BOB allows me to make money from home and still be available to my family whenever they need me – which they do a lot!
What sets your company or products apart from the rest?
What sets me apart? I am trying to motivate sales by offering the monthly competition, as well as Buyer Rewards. I also offer a 10% discount on every order as a free gift. And I always do my best to try and make sure that my customers are happy.
How do you promote your products?
I list on specials on BOB, and post regularly to my Facebook page, "Eccentric Beads".
What has been the biggest lesson you have learnt?
Networking works!! And never put your eggs in one basket. That's more like a note to self: I am at present trying to diversify a bit, to include non-beading items.
What advice would you give to sellers who are new to bidorbuy?
To new sellers: you WILL have bad weeks, you WILL want to scream from frustration, but never give up! The busy periods are worth the quiet times!
What are your favourite features on bidorbuy?
I truly cannot answer that. I love bidorbuy in just about every aspect. I would have to say my favourite feature would be BOB itself!
Additional comments about bidorbuy?
If it were not for bidorbuy, we would be in serious financial sticky. Admittedly, when thing are quiet on bidorbuy, things do get sticky anyway, but I wake up every morning knowing that anything can happen… orders may come in… There is always hope that tomorrow I will be in a better position! Frankly speaking, if it was not for BOB I would not be able to survive!