Update: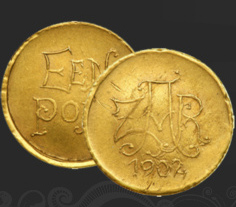 Due to high interest, this offer has been extended until the end of November!
So, South African coin aficionados now have the whole of October and the whole of November 2013 to take their coins to South African Numismatic Grading Service (SANGS) and have them graded at a 10% discount!
Whether you are a dealer, an investor or a collector, you know that officially graded, slabbed and sealed coins are the sine-qua-non of the numismatic world. So, take up this fantastic offer and contact SANGS at info@sangs.co.za or 011-873-5090 to find out where to take your little treasures to have them inspected by experts.
For more information, visit the SANGS website.