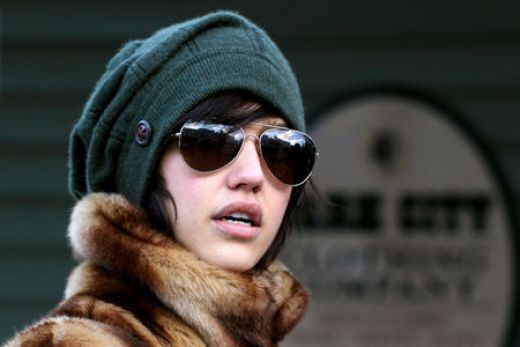 Fun, flirty and very cool, we're not talking about summer dresses here, but the good ol' beanie, the classic headgear that keeps you oh-so-cosy in the winter. Contrary to what you may think, beanies aren't only for kids. They can look chic and stylish on adults too, if worn correctly, that is. Here's how:

The incredibly versatile beanie suits virtually every kind of winter outerwear. What's equally cool is that you can wear the same beanie in many ways. Take your pick from these ideas, depending on your facial shape and hairstyle:

Wear the beanie so that the pointy end is right on top of your head and the edge sits above your eyebrows. This style looks best on oval or heart-shaped faces with short to medium length hair.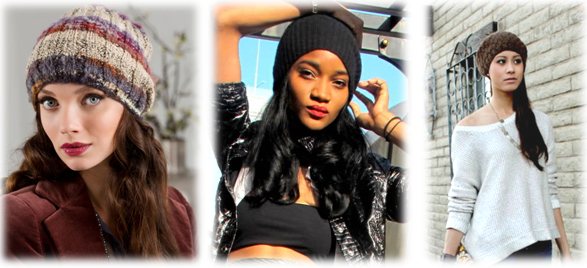 Arguably the most popular way to sport a beanie! Here, you wear it farther back on your head so that the pointy end hangs down the back of your head. This style goes with any facial shape and hairstyle, but is especially popular with ladies who have bangs or long hair.

Here, you take the basic beanie and roll up the edges. You wear it as you would with the classic style, except that the rolled-up cuff gives you extra protection for your ears.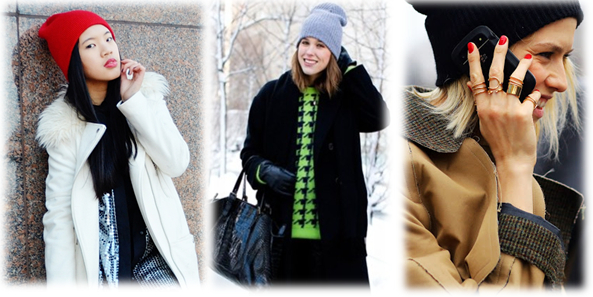 To make the beanie look good on you, try the following tips:
Always let some hair show. It makes for a more grownup look.
Don't hide your bangs. Comb your hair in a side sweep over your forehead and wear the beanie so that the 'sweep' is partly visible.
Choose beanies in neutral colours. black, white, grey, taupe and so on. They go with everything and look subtle.
Go for the classic beanies. Beanies with beads, pompoms, zippers, and other decorations are best suited for kids!
Keep it comfortable. Don't buy beanies that have elastic around the edges. Those can kink your hair and leave unsightly marks on your forehead. The simple beanie with a comfy, looser fit is the best.
Consider colour coordinating. A brown beanie with a brown leather jacket and brown-tinted Aviators looks amazing! Or, you can add a pop of colour with your beanie if you're dressed in monochrome.
Experiment with different textures and patterns of beanies until you find the one that looks great on you. On adults, chunky cable-knit beanies, crochet beanies, and cashmere beanies look the most sophisticated. Stay away from polka dots, stripes, and beads!