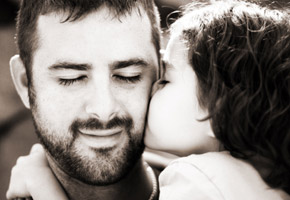 There is not such a thing as a perfect Father's Day gift. There is, however, such a thing as a perfect gift for a specific dad.
Every man (fathers included) is different and has different tastes and preferences. A do-it-yourself enthusiast will appreciate a new set of tools. A gadget lover will go gaga over the newest electronics device. A food expert will leap with joy when presented with a set of chef's cutlery. A sports buff will be keen on anything even remotely connected with his favourite sport.
The important thing is that your gift to your father shows that you have put some thought into it. And if (as a reply to your subtle enquires) your dad says: "All I want is love from my family", the chances are that he will still expect a present come Sunday 19 June. So, keep delivery dates in mind when you order a gift for your dad from the bidorbuy Father's Day Catalogue.
Here are only some of the items from the Catalogue that caught our attantion: