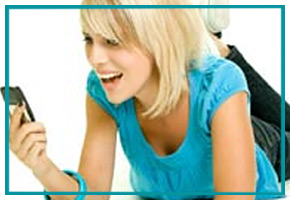 bidorbuy was recently selected a winner of the Clickatell's 2011 Personalized Priority Awards in the Enterprise category.
"Your innovative use of SMS to keep online bidders updated with competing bids and the use of two-way messaging to allow bidders to raise their bids received special acclaim from our judges", says the representative of the Clickatell team.
First, congratulations to the bidorbuy team of developers.
Next, a little more about our award-winning SMS service.
The bidorbuy SMS Alerts service enables bidders to receive text notifications on their cell phone when they are outbid. This means that the bidder no longer needs to be at a computer to find out whether he or she is winning the item or not. The bidder can subscribe to the SMS Alerts service and stay updated wherever he or she happens to be.
This service also allows bidders to increase their current bid by replying to the alert or by sending an SMS to a dedicated number.
It is free to receive outbid alerts from bidorbuy via SMS. The subscribers to the service will only be charged the standard fee by the network operator if they reply to the outbid alert or if they send a new bid to the dedicated number.
When they subscribe to the SMS Alerts service, the subscribers only receive the "you've been outbid" message for the auction in question. No other kind of communication is sent to their cell phones by bidorbuy.
Up to now, bidorbuy has sent almost 70,000 outbid alerts to about 26,000 users. They in their turn opted to place a new, higher bid via SMS in over 1,500 cases.
Be a part of the winning team – subscribe to the bidorbuy SMS Alerts service!
As for Clickatell, they are the global leader in mobile communications specializing in SMS messaging as a service. This year, Clickatell inaugurated the Personalized Priority Messaging (PPM) awards for innovative use of mobile messaging.
Here is the list of the 2011 Clickatell PPM Award winners and runners-up:
Enterprise Category Winner: bidorbuy, 1st Runner Up: May Places
Small and Medium Business Category Winner: QLess, 1st Runner Up: Pin Point Alerts Ltd (Map Alerter), 2nd Runner Up: Teach Me 2
Application Developers Category Winner: Databuzz (fmSMS), 1st Runner Up: iGeek, 2nd Runner Up; Web Industry
Public Priority Award Winner: Universal Alerts
Read the full Clickatell press release here.