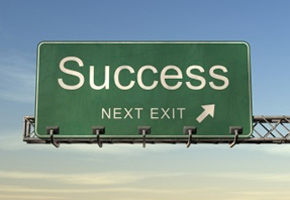 Seller: dihanekom
Name: Dianne Hanekom
Dianne Hanekom runs her own industrial properties business. She works from home and, while her tenants keep her fairly busy, she manages to find time to sell on bidorbuy.co.za.
Dianne calls her bidorbuy venture "a hobby with definite financial rewards." Hobby it may be, but Dianne conducts it with such professionalism that she was among the top bidorbuy sellers for Eastern Cape in 2011.
What do you sell?
I sell vintage and antique pieces. I have been collecting them for 40 years. It is my love for antiques that got me started on bidorbuy, as, obviously, you can't keep everything…

What first prompted you to sell on bidorbuy?
I started in 2009, when a friend told me about the site, and I decided to try it.
In what format do you usually list your items?
I use the auction format almost exclusively, with a minimum opening bid. Auctions work well for items whose price is difficult to determine, like antiques and collectibles.
What are the biggest benefits that you find selling on bidorbuy?
It is a tremendously rewarding experience. I have made lots of friends on bidorbuy that I correspondent with. Plus, there is always room for growth.
What sets your company or products apart from the rest?
I try and source different unusual products.
How do you promote your products?
I send emails to people who have bought for me in the past and to people who have asked me to look out for a specific item on my travels. I also think that advertising on the site, for example in the top section of your category, can get you a better response.
What has been the biggest lesson you have learnt?
I have always believed in giving good service. When creating an item, I take pains to give correct description. This is especially important when one sells antiques, like I do. Should the buyer not be happy, I offer a full refund.
What advice would you give to sellers who are new to bidorbuy?
Offer give service, ship the order quickly, and use the different options that bidorbuy offers to promote your product.
What are your favourite features on bidorbuy?
It's is hard to single out one particular feature. I think bidorbuy as a trading platform is outstanding.