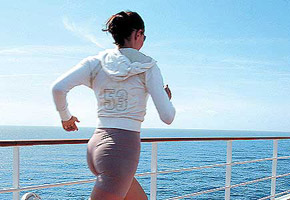 Once you've experienced the beauty of life on a cruise ship, there's no going back. You will join the crowd that never tires of repeating: there's no holiday like a cruise holiday.
People become cruise-lovers because a cruise ship has it all. It's like a floating holiday resort. Everything you need is on board: good food, great service, a variety of activities and entertainment facilities.
More often that not, cruise holidays are great value for money. And when you come upon a cruise being offered on auction with the rock-bottom opening bid of R1 – that is a chance you do not want to miss. The highest bidder is practically sure to get a great discount.
One such series of auctions is currently underway on bidorbuy.co.za. Starlight Cruises are auctioning off four fabulous holidays aboard the cruise ship Melody.
The Starlight auctions have become an established tradition on bidorbuy, dating all the way back to 2002. Such longevity is in itself a guarantee of quality. If you need more assurances, just take a look at all the ratings Starlight Cruises received on bidorbuy over time. Rave reviews predominate. That is a very good indication that the Starlight cruise you win on bidorbuy will be much, much more worth than your highest bid.