The first-ever Netball World Cup to be held in Africa is done and dusted. Sixteen teams from across the globe gathered in the vibrant Mother City of Cape Town from 28th July to 6th August 2023 for this prestigious tournament, igniting a wave of Netball Fever that continues to sweep across the entire country. However, interest in netball goes beyond appreciating the extraordinary talent on show on the courts, and offers multiple benefits for everyone who participates. Here's why you should consider joining (or even starting!) a social netball league:
Be "Here for Her"
Image courtesy of Monstera. Published on:September 18th, 2020. Source: Pexel.com
For the first time in history, the broadcaster's production crew for the Netball World Cup consisted entirely of women. In addition, the tournament coverage was accessible through SuperSport's exclusive "Here for Her" channel. This great initiative aims to empower, acknowledge, and honour women achievers in sport. These groundbreaking efforts are propelling a positive transformation in women's sports – and in how they are perceived by fans. By supporting and participating in netball and other women's sports, we can all show our support for this incredible movement. 
Have fun, get fit
Playing netball is a fantastic way to keep fit, irrespective of the level you choose to play at. It's also fun! Instead of feeling like a boring workout routine, staying fit becomes a social event that you can enjoy with your friends (new and old) every week. Plus, there's nothing quite like the exhilaration of playing an awesome game with your teammates and then celebrating all your hard work together when you score a goal.
Release the stress
Whether it's the stress of work, kids, or just life in general, your weekly netball game offers a great opportunity to get out of the house, socialise, and stay active! Netball requires strategic thinking and quick decision-making, so dedicating an hour to the game allows you to fully immerse yourself and perform at your best. It's the perfect way to let go of all that stress, have fun and unwind.
Meet new people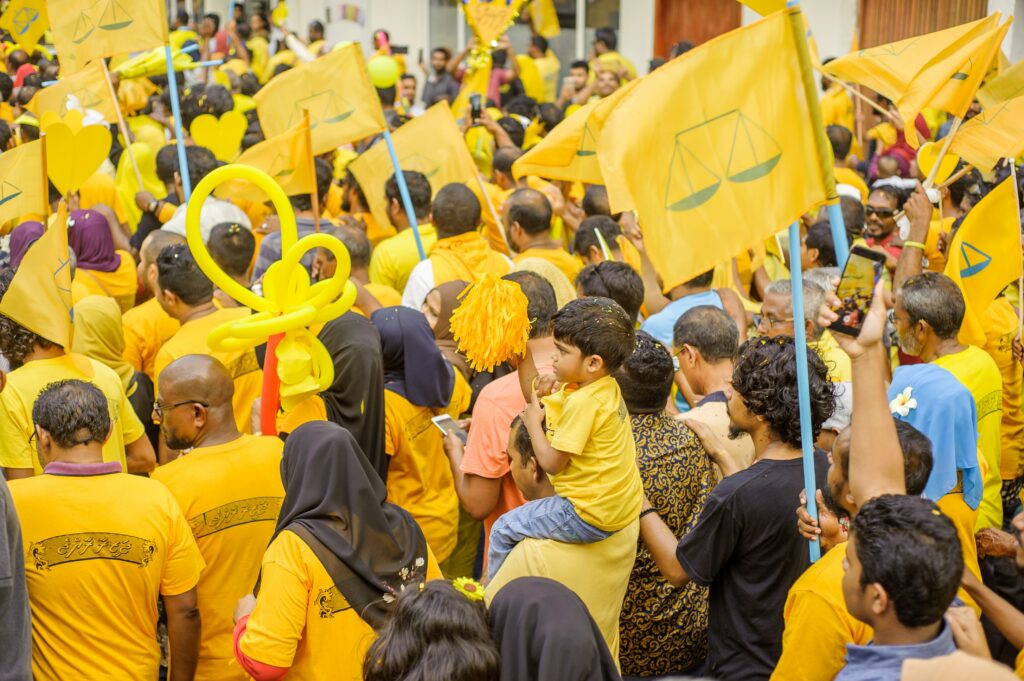 Image courtesy of Asad Photo Maldives. Published on: April 28th, 2019. Source: Pexel.com
As we get older and life begins to get in the way, it can become harder to meet new people or align your schedules to catch up with old friends. Joining a netball team offers the perfect opportunity to meet new people and gives you a weekly excuse to catch up with friends – all while staying active. Social netball leagues prioritise having fun with your teammates and acquiring new skills, rather than solely focusing on the result of each game or tournament. 
Everybody's welcome
Netball is a truly universal sport. Regardless of age, gender, ability or skill, anyone can play netball. However fit or unfit you feel, there's a version of netball that's perfect for you. From walking netball to men's netball, and from local leagues to international competitions, netball is truly a sport for all. Joining a social netball league allows you to find your place and get a sense of belonging. It's a wonderful feeling to be part of a group where you can connect with others who share your interests and goals.
Joining a social netball league offers far more than just the opportunity to play a new sport. It provides mental and emotional benefits, promotes inclusivity, and embraces diversity. Additionally, netball offers a fun and competitive environment where you can challenge yourself and create lasting connections with fellow players. So, grab your kit, dust off that fun but competitive spirit, and join a social netball league today!