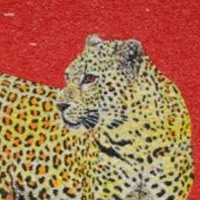 bidorbuy is currently hosting seven auctions organised by the Paardeberg Sustainability Initiative (PSI, or PSI Projects on bidorbuy), a non-profit whose aim is to create a successful model of sustainable development, with responsible management of natural resources and biodiversity.
The proceeds from the sales are to help the PSI "adopt" one leopard in order to monitor its movement and gain insight into the complex behaviour of these beautiful animals.
The auctions include several high-value art works by renowned South African artists.

Two bronze leopards created by the young wildlife sculptor Vincent da Silva, Leopard Bust, with the starting bid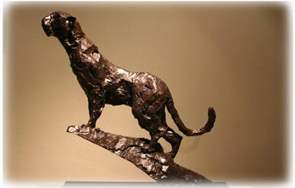 of R32,000, and Leopard on a Slope, with the starting bid of R63,000.

A "painting" by Calan Galugan, called New Beginning and depicting a leopard, created entirely out of fine crushed glass. To date, this artist the only person worldwide that creates art works in this medium. The starting bid is R14,000.

Larry Norton's Leopard, on auction from R15,000, is more traditionally executed, but no less stunning painting of this majestic animal.
Two ceramics by the ceramic company Or-gari, a figurine of a rhino, on auction from R1850, and a plate decorated with a leopard illustration, on auction from R925, also form part of the PSI fund-raising drive on bidorbuy.
The online auctions on are open until 15 March and bidorbuy will waive its usual selling commission, which can be up to about 5% of the selling price, as it always does when the seller is a charity or a non-profit organisation.
The artworks can be viewed at Hout Street Gallery, 270 Main Street, Paarl.