Heard about these magical airfrying machines and want to know what all the fuss is about? To help you choose the one that's right for you, we'll be unpacking all the information you need right here. But first, let's take a step back and chat about what an air fryer actually is.  It's basically a mini convection oven, which means itcooks your food by circulating hot air around it. 
Is an air fryer a healthier cooking option?
You've probably heard that air fryers offer a healthier alternative to frying and other cooking methods, and you'd be right. Because your food is cooked by circulating hot air, you won't need as much oil and in some cases none at all, making all the food you cook healthier overall. Another great plus is you won't have to worry about all those fried food aromas that tend to linger in your home.
Still not sure you need an air fryer? Let's dig a little deeper. Air fryers are also extremely energy-efficient: they can roast, grill, bake and fry food. Using your stove less can mean big savings on your monthly electricity bill. Using less oil means one less thing on your shopping list – another saving in the bank!
Convenience is another advantage of air fryers. Simply pop your food in, adjust the settings and let it work its magic – while you get on with doing other things. The convenience doesn't end there – using your new air fryer also means less washing up. Forget the Sunlight and rather go have fun in the sunshine – with an air fryer, there's only one plastic tray to clean.
The best air fryer brands and prices
There are a number of popular brands of air fryer, so you can stick to a brand you know – or check out our guide to features, capacity and usability below.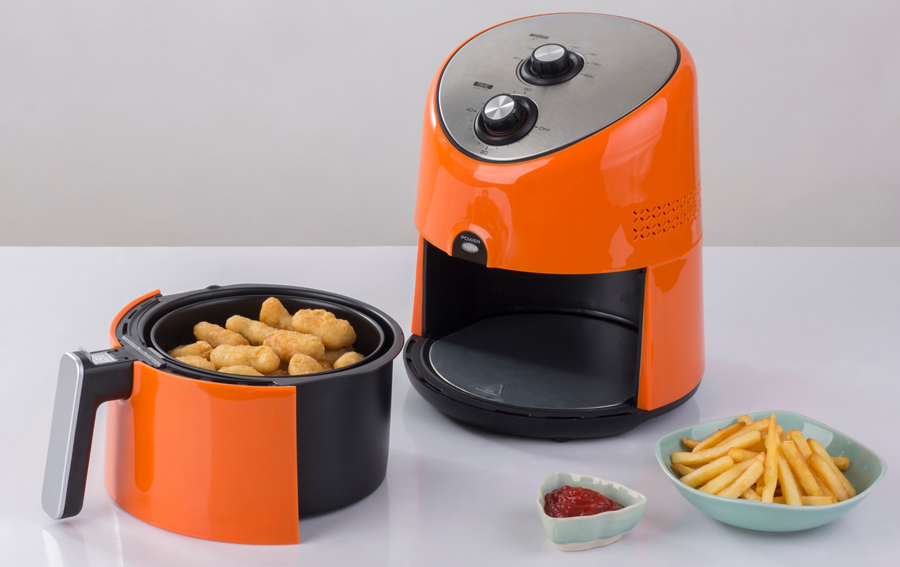 Budget-friendly air fryers
The Mellerware Vitality Air Fryer is the cheapest option, with retail prices starting at just R1 199. It has a 2.6 litre capacity, a non-stick frying basket and a 30-minute timer.
The Russell Hobbs Purifry Health Fryer is a well-priced option that sells for R1 892. It has a 2 litre capacity allowing you to cook multiple items at once, and its dishwasher-safe drawer is easy to clean.
Top of the range air fryers
The Morphy Richards Air Fryer falls under a higher price bracket and retails for R4 995. This one has a larger cooking capacity thanks to its 3-litre drawer. It also includes a defrost option so that you can cook from frozen as well as a Cook and Create function for step-by-step recipes.
The Phillips Twin Turbostar Air Fryer sells for R5 431 making it a more expensive option again. However, the Twin Turbostar technology is designed to reduce fat from food. It is one of the largest and most powerful Phillips air fryers and can cook up to six portions at once – enough for all the family. It is dishwasher-safe, has a food warming function and includes a recipe book – there is also a downloadable App available to help you get even more out of this healthy gadget.
Overall, it's safe to say that air fryers are the next step in upgrading your kitchen appliances and upping your cooking game. They can save you time, money and your sanity – what's not to love?