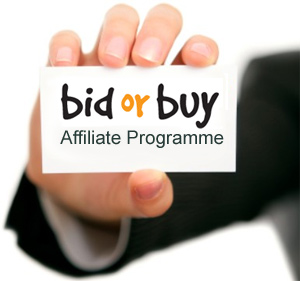 There is nothing more satisfying than cleverly concocting something nice, putting it out there, and then being able to sit back, arms crossed, and watch the money roll in.
Before you dismiss this entry as another insubstantial money-making nonsense, we hurry to explain the elements contained in the above statement.
A nice concoction is your web site.
Out there is, of course, the internet.
The money rolling in bit is, admittedly, a hyperbole. More likely, it will be money trickling in. In view of that qualification, you may disregard the sitting back, arms crossed image as pure poetic licence.
Now that we have sifted through the layers of rhetorical structure of ad-speak to reach the grain of truth, let us tell you how to make that trickle of money start trickling your way. Because every little bit helps, right?!
You can make a little extra money by doing something as simple as referring a friend to bidorbuy.  As soon as your friend becomes a confirmed registered user, you are entitled to a commission. Anyone buying or selling anything can join the bidorbuy Affiliate Programme. Just go into My bidorbuy, click on the Referral tab and on the Refer a Friend link, and shoot away!
The whole thing works even better if you own a web site. You can get really creative. If you are good at it, and have a lot of traffic, you may earn money with minimum effort.
Find more information about becoming an affiliate at the bidorbuy Affiliate Programme page.