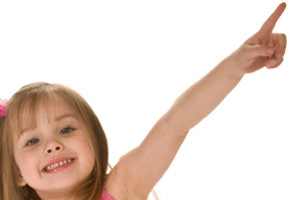 A good part of the bidorbuy sellers' fees is spent by the powers-to-be (i.e. – us) on advertising, with the aim of attracting more buyers.
However, that does not mean that you as a seller can afford to sit back and wait for customers to come. You need to make sure that visitors land on your listings (as opposed to your competitors).
Let's see how you can promote your bidorbuy listings with the help of free and paid online marketing tools.
Put the most important keywords in the title of your listing. Repeat them in the description and add other keywords and phrases. That way you increase the chances that your listing will appear in the search results page (preferably towards the top) when internet users search for a particular item in Google, Bing, Yahoo and other search engines. Stuck for keywords? Check out these free tools: Google Keyword Tool, Trellian Keyword Discovery and WordStream Keyword Tool.
Participate in the bidorbuy Forum. This is a good way to build up your credibility on the site.
Create a Twitter account and tweet regularly about your bidorbuy listings. Only your followers will see your tweets, so devote some time to expanding your relevant follower base (do note that the emphasis is on relevant). You may want to use a tool like Twellow to select whom to follow (with the hope that they will follow you back). In any case, make sure to follow bidorbuy on Twitter! And if you are still clueless about Twitter, read this to get clued in.
Create a Facebook profile and add to it your business page. Then invite visitors to your website or blog to "Like" the page (they will not be able to see your personal profile, if you chose to keep it private).
Whether you have your own Facebook business page or not, post links to your bidorbuy listings on the bidorbuy page on Facebook. Currently, we ask our sellers to limit themselves to two or three posts a day, but in future this may be lowered to about one per day.
If you have a website and / or a blog, include in it links to your live bidorbuy listings or to your bidorbuy seller's page.
Read other people's blogs and, when appropriate (please note the emphasis!), post a comment with a link to your bidorbuy listing or to your bidorbuy seller's page.
Became a member of a relevant forum and share your experiences as an online seller, posting links to your bidorbuy listings if and when appropriate.
Buy enhanced listings on bidorbuy.
Buy paid online ad from Google AdWords, Facebook, etc. to advertise your bidorbuy listings.
These ten channels, of which only the last two involve monetary outlay, can become a viable basis of your online marketing strategy.
It is true that, after initial overwhelming enthusiasm, many are now questioning the bottom-line business value of social networking sites like Facebook or Twitter. Still, even if your social engagement does not yield immediate sales, it can help you build relationships with customers and potential customers. That is why it is worth your while to invest some time in establishing your presence in social media. Only, do remember to treat your online social media reputation like you treat your bidorbuy ratings: with great care.