South Africa has richly diverse music genres, which range from rock to house, kwaito to mbaqanga, pop to hip hop and jazz to fusion. Our compilation of the 10 most popular South African songs in 2013 is a way of celebrating this diversity and of congratulating the local artists who shared their craft with us all year. The songs on this list became anthems at events and in clubs and were played on every local radio station.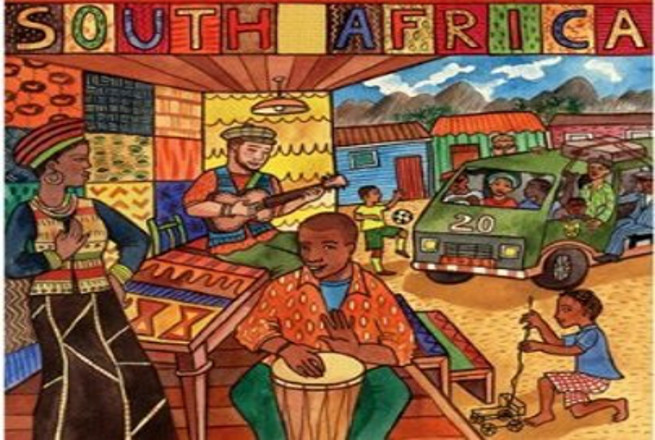 Let's have a look:
Jika by Mi Casa
This groovy and energetic track is from Micasa's latest album, Su Casa, which launched in August. You were gauranteed to find this song on almost every local DJ's playlist.
One Million Views by Goldfish featuring John Mani
This is from Goldfish's latest album, Three Second Memory, which launched in October.
Ifunaya by Zakes Bantwini featuring J Martins
This song, Ifunaya, was made in collaboration with Nigerian singer-songwriter J Martins.
Die Volkslied by Die Heuwels Fantasties
Die Volkslied means 'the national anthem' and comes off their latest album, Alles Wat Mal Is meaning 'everything that's crazy'.
Milli by IFani
Milli is one of IFani's latest releases and was another favourite on local radio stations and the local hip-hop scene.
Happiness by Mafikizolo featuring May D
Happiness is a track from Mafikizolo's comeback album Reunited.
Spin My World Around by DJ Kent featuring The Arrows
Spin my world around took South Africa by storm and you could not go anywhere without hearing it.
P.A.R.T.Y by Jack Parrow featuring Margot Rothman
This energetic and fun mix of Afrikaans and English track is another banger from Jack Parrow.
Memoriam by Toya Delazy
A great song from the Pop superstar's Due Drop album.
Desperado by Pascal & Pearce featuring Locnville
This great summer song had people on their feet the whole day.
Now, head over to the bidorbuy music section and order for some of – or all of the titles above. You won't regret it, for the best sounds of 2013 are sure to entice you in 2014 and beyond.
What were your favourite home-grown tunes in 2013? Let us know on the bidorbuy Twitter page, with the hashtag #Top102013.