This year sees some exciting games coming are way. We have compiled a top ten list showing some of our favourites.
1. Starcraft 2: Heart of the Swarm (12 March 2013)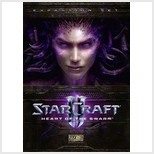 Blizzard games set some high standards and most of their games sell millions. This expansion puts you in control of the Zerg with plenty of enhancements in both the multi-player and single player. RTS fans will be frothing at the mouth. Starcraft 2 is already a popular franchise, with this expansion expect those numbers to increase.
2. Grand Theft Auto 5 (17 September 2013)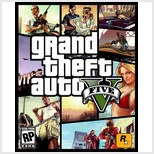 One of the biggest franchises in the gaming industry, Rockstar games, has promised some radical changes to a very popular series. The last Grand Theft Auto was released 5 years ago so gamers are ready to take to the streets and make their mark. Apparently this will be the largest GTA with different main characters adding some twists to the story line.
3. Bioshock Infinite (26 March 2013)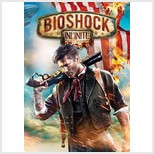 The game is set in 1912, you play as Booker DeWiit and you are sent to a floating city with a secret mission. As with Bioshock's predecessors the game's storyline will enthrall you. From the screen shots and the reputation of Irrational Games expect nothing less than pure genius.
4. The Last of Us (14 June 2013)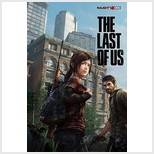 The creators of the Uncharted series have quite a bit on their shoulders with the release of The Last of Us. Many gamers have high expectations for the game. The game is set in a dangerous and bleak world where humanity is in trouble. Joel is the main protagonist and Ellie a passenger in a thrilling action adventure.
5. Tomb Raider (5 March 2013)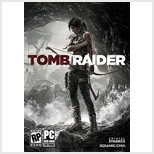 The refresh of one of gaming's favorite heroines is looking quite gritty and intense. The story of how Lara Croft became an adventurer and where all her survival instincts come from will be told in this new game. In this game Lara will need to heal herself after a rough fall and her guns may not be able to save her in the tricky situations into she will be thrown.
6. Metal Gear Solid: Ground Zeroes (TBA)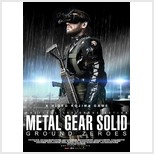 The king of stealth games, in its tenth iteration, is rumoured to be released this year. You will once again take control of Snake but not much has been said on the plot. The game is supposed to be set in an open world which will be an adjustment to fans of the series. Hideo Koijima will deliver as he always does when he directs a game.
7. Company of Heroes 2 (31 March 2013)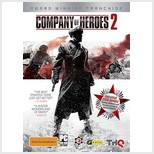 Relic's Company of Heroes revolutionised RTS games when it was released a couple of years ago. Now with some more innovations and refinement, the game is set to become the benchmark again. Luckily Sega bought Relic from THQ(has been liquidated) in order for this game to be published. Weather simulations should make the game quite exciting especially for the movement of troops and the strategy behind attacks.
8. God of War: Ascension (15 March 2013)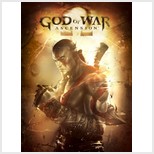 In the prequel to the popular series, we see Kratos before all the trouble he made with the gods. Expect new attacks and even a multiplayer component in this PS3 exclusive.
9. Gears of War: Judgement (22 March 2013)
Once again we see a prequel addition to a very popular franchise. You play as secondary characters in this installment, meaning you wont play as Marcus Fenix. The story revolves around the early days of the Locust War, with new multiplayer modes the game will sell like crazy on the Xbox 360.
10. Star Wars 1313 ( TBA)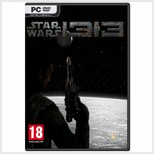 Deep in the underworld of Star Wars, the game will revolve around new characters and you most likely wont be wielding a light saber. The game looks amazing and will push the current gen consoles to their limits.
What games are you looking forward too? Leave us a comment below.