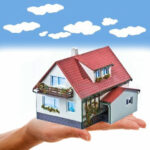 All big changes, for good or for bad, are stressful. And few things in life are as stressful as moving home.
You already know about all the ways moving is stressful in the bad way. The search for a suitable abode. The sorting out and the packing of your whole life. The chaos of unpacking…
This time, let's concentrate on the ways moving home is stressful in a good way.
Moving into a new house is full of promises, like the start of a new year is.
You have discarded all the unnecessary clutter that imperceptibly accumulated over the years in your old habitat. You enter an empty, clean space that you can fashion to your taste and measure. You get a chance to avoid old mistakes: wrong lighting, badly arranged furniture, photos too high on the walls, TV in the bedroom… In short, you are giving yourself a fresh start in life.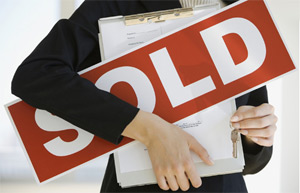 So, if you have started 2012 with a new house, enjoy it, and don't let all the opportunities (associated with the new home and the new year) slip through your fingers!
And if you are still looking for a new dwelling place, the experts say this is a good time to do it. According to them, in 2012 property will continue to be the buyers' market. Prices are expected to remain depressed, with a possible upward swing occurring in 2013 (but then, predicting property or any other prices is a bit like telling the future from tea leaves or coffee grounds).
biborbuy can help you house-hunt by giving you the information you need and making the process less stressful.
Our property section is easy to search by location, price range, and more. Many of the listing feature property icons that let you see at a glance whether it's something you are looking for, or not.
Make most of the bidorbuy property section when searching for a house to call a home!