It's time to bundle up but just because it's cold, doesn't mean you can't look fabulous too. Staying warm while being stylish may seem impossible so, here are 5 top trending accessories to keep you frost-free this winter.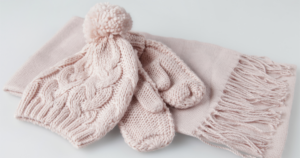 Winter beanies and hats
Beanies are a great addition to an outfit and best of all they keep your head and ears warm! When it comes to the perfect beanie for your outfit, consider the colour, texture of the wool or knit and any additional features on the beanie. By additional features, I mean pom-poms, embellishments like badges or beads and jewels.
Smitten with mittens
Gloves are very tricky things. I for one can never do anything with them on; I become a bit of a cluts! However, they are very useful at times, especially when driving. Gloves allow you to avoid that ice-cold steering wheel very early in the morning. When it comes to gloves, fit is everything. You also need to consider the material they are made from. You can find woollen gloves, cashmere, leather and more. A bold pair of gloves is a great way to add some colour to an outfit. However, if you are concerned about your gloves clashing with the colours of your outfit, I would recommend choosing neutral colours such as black, white or grey.
Snoods and scarves are stupendous
Scarves are a big winter fashion favourite and a great way to add some colour and depth to an outfit. And of course, they fulfil their purpose really well by preventing a chilly wind from reaching your neck and chest. These days, snoods are the new kid on the block when it comes to scarves. If you have never heard the term before, it is simply a complete circle of knitted material that has no end. Either way, snoods or scarves are essential in winter. If you are looking to make a statement, choose bold colours and patterns for your scarf.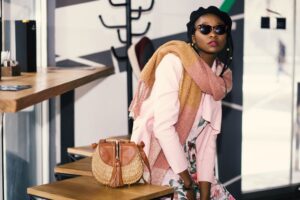 Trend alert: thermal
Thermal is the word to look out for this winter. Staying warm is easier than ever with this clever introduction to clothing. In this blog post, I am specifically referring to thermal tights and thermal socks. Now you don't have to avoid wearing a skirt or dress in winter, thanks to thermal tights! I don't know about you, but my feet were constantly cold in winter until I was introduced to thermal socks.
The winter headband versus earmuffs
Earmuffs are a great winter accessory. They provide a useful way to keep your ears warm and they look really great too. Winter headbands are a new trend at the moment and can add a stylish touch to your outfit. There are a variety of headbands you can choose from, ranging from knitted headbands to furry headbands. The options are endless.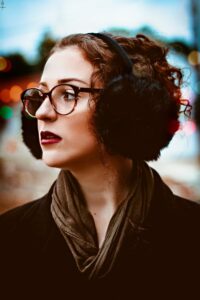 Now that you have all the knowledge to accessorise like a pro, you are ready to start your shopping spree and we know the perfect place for that: bidorbuy.co.za.