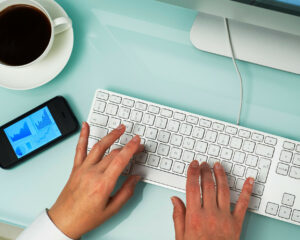 We are right in the middle of the Christmas sales rush and it is important to make sure that you get through this time without a hitch. More and more people are turning to bidorbuy to do their last minute shopping online. As sellers, we need take advantage of this opportunity, to maximise sales and minimise the after sales issues in January. With this in mind, here are a few simple things that you can do.
Offer reliable shipping options:
With the long Post Office strike backlog still being cleared, make sure that you have more reliable options to ensure that your customers' gifts reach them in time for the holidays. If you are only using the Post Office, you might want to investigate some backup options. Currently, MDS Collivery is offering bidorbuy clients 25% discount on their courier fees, so it is worth looking into (see link: http://collivery.co.za/index.php/register).
Set your last order date for Christmas:
Taking into account the shipping methods that you use and the current situation, it is a good idea to state on your listings the latest date that customers can order product and expect it in time for Christmas.
Supplement auctions with buy-nows:
Auctions are currently the most used method to sell products, but one can only place an order once the auction is closed. This means that you can not sell anything until the winner of the auction has been determined. If you have multiple quantities of the same item, a buy-now will give your customer the means to purchase the item on the spot and make payment, giving you the opportunity to ship in time for Christmas.
Keep up to date with the trading times of your suppliers.
Make sure that you check with your suppliers to see if or when they close over the holiday period. This is crucial information to ensure that you have enough stock and that you do not make promises to customers that you can't fulfil.
Close your items if you are going on leave.
Nothing ruins a well-deserved break like coming back to an inbox full of complaints about how you did not deliver on orders while you were away. Even if you put notes on your items that you are not available, it does not stop buyers from purchasing in error and venting their frustration at you. So, if you close up shop over the holidays, close all your items. When you get back you can make use of the pick list to select and re-open items in bulk.
Should you need any assistance with your listings, shipping tables or on how to use the pick list contact us at hello@bidorbuy.co.za or 0861 88 0861 and we will be more than happy to assist.