With most of us engrossed in fast-paced urban lifestyles, it helps to come back home to a place you can call your own. At month end the last thing you want to do is spend money on an interior designer. We have compiled a list of the top 5 interior design styles with 5 easy steps on how you can achieve them on a small budget.
Style 1: Urban industrial
If you love the idea of having a little lost treasure in the heart of a busy city, urban industrial design is perfect for you. It is all about displaying building materials that many try to conceal to create a unfinished, yet modern look. This style was born from the need to convert old or abandoned warehouses and factories to spaces conducive for living. What may have started as a necessity has become a sought-after style that is especially loved by many design enthusiasts.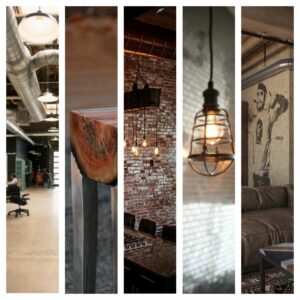 Steps:
1. Leave pipes, beams and ducts exposed
2. Create a textural interplay of wood and metal
3. Leave concrete or brick walls exposed
4. Choose items for their engineering and mechanical ingenuity
5. Include expressive artwork where you can
Style 2: Minimalist
The phrase "less is more" is the basic premise of minimalism. This design style is about stripping away everything but the bare essentials. The aim is to reduce the clutter so that each piece of furniture or art really stands out. Although it sounds easy, maintaining a minimalist style can be difficult.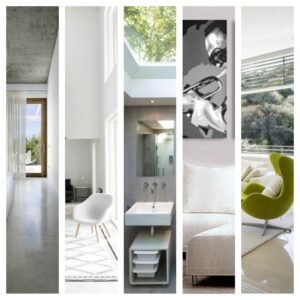 Steps:
1. Leave empty, void spaces; this is a signature element of minimalism
2. Stick to the bare essentials; have only the most essential furniture
3. Focus on symmetry
4. Chose a single stand-out piece for each room
5. Make use of neutral or monochromatic colours with bold accents

Style 3: Shabby chic
If you are looking for a distinct style using affordable items, shabby chic is perfect for you. Unlike many styles that go out of fashion, shabby chic has become increasingly popular. This rustic country look is achieved by using worn or distressed furnishings to achieve a romantic effect.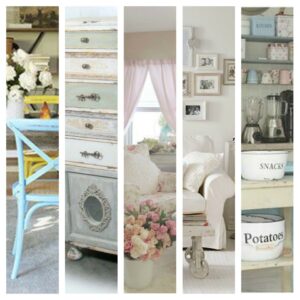 Steps:
1. Mismatch your furniture
2. Choose worn or distressed furniture
3. Stick to a basic white theme with floral patterns / pastel accents
4. Choose a slip-covered sofa
5. Select vintage finishings
Style 4: Modern oriental
Whether you are enchanted by zen-like spaces or feng shui furniture arrangements, modern oriental design has wormed its way into many homes. A room with a hint of Eastern influence can completely recreate the feel of a home. The aim is to be exotic and bold, yet restful and approachable.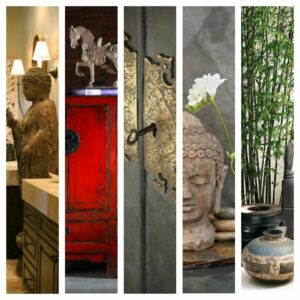 Steps:
1. Paint the walls in colours that reflect nature
2. Include a hint of vivacious colour
3. Select oriental inspired furniture; there are many styles to choose from
4. Include oriental décor and create feng shui furniture arrangements
5. Add plants to liven up the room, especially bamboo, bonsai trees, cherry blossoms
Style 5: African inspired
When thinking about how to decorate our homes we often look for inspiration from Western or European design styles. We often forget the beauty that originates from the African continent. If you love the look of luxury five star game lodges with their unique use of African prints, artifacts and designs, then look no further!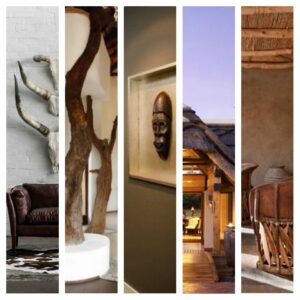 Steps:
1. Include leather couches
2. Select wooden furniture
3. Decorate using animal skins, tribal masks, woven baskets, etc.
4. Thatch roofs are the best; if you don't have thatch, include natural stone where you can
5. Stick to earthy colours
Now you have no excuse! Achieve the style you want with these affordable ideas and find all the items you need on bidorbuy!