There are currently over 1.2 million items listed for sale on bidorbuy, arranged in 32 categories and numerous sub-categories. The 10 top performing categories in 2012 were:
Coins & Notes
Computers & Networking
Jewellery & Watches
Cell Phones & PDAs
Electronics
Home & Living
Antiques & Collectables
Photo & Video
Clothing, Shoes & Accessories
Toys & Hobbies
Among the Coins, the most popular in 2012 were graded Mandela coins and graded ZAR coins.
In Computers, tablets took the top spot:  Apple iPad and Samsung Galaxy Tab, to be more precise.
Men's watches, followed by women's, headed the Jewellery and Watches section, comfortably beating engagement and wedding rings. (Really, bidorbuyers!? Is telling the time more important than getting married?)
BlackBerry might be lagging behind iPhones and Samsung Galaxies in the global smartphones market, but South Africans remained loyal to good old BB, and BlackBerry devices easily outstripped their competitors on bidorbuy in the Cell phones category.

Security remained topmost in the Electronics. (We expect that soon every South African will own a surveillance kit, at the very least.)
Home and Living is continuing its upward march, finishing 2012 at the enviable sixth place. Small and big kitchen appliances attracted the most buyers, with beds and bedding following at their heels.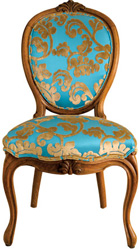 To our surprise, furniture (tables, chairs, cabinets) was the top-selling section in the Antiques and Collectibles category, leaving behind such stalwarts as silver and porcelain objects.
With cell phones (and especially smartphones) now successfully performing all the point-and-shoot tasks, it is probably not strange that the higher-end digital SLRs (Canon, Nikon, Sony) took the lead in the Photo and Video section.
Men's jeans attracted lots of shoppers in 2012, but that was not enough to displace ladies' wear form the spot number one. Keep up the good work, ladies! We are sure that bidorbuy sellers are preparing for you lovelier and lovelier dresses, handbags and shoes.
We'll be honest with you: we are not sure that Toys and Hobbies would have made it into the top 10 if it were not for Christmas shopping.  As it is, thanks to the holiday trading, many a little one (or not so little?) got a model train, die cast car, radio-controlled helicopter…
At the end, we'll repeat our favourite piece of advice for sellers: your success on bidorbuy depends less on the category of items you sell, and more on the quality of your merchandise and the excellence of your services. In other words, there's success to be had outside of the top 10!