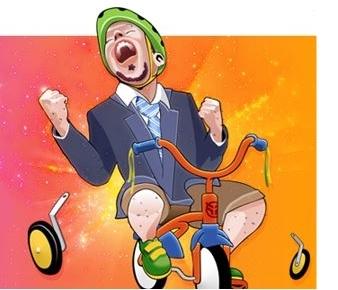 You may have been merely browsing bidorbuy. Or you may have taken one step further and registered on the site.
But you haven't tackled online shopping yet.
We are so keen to welcome  you to the wonderful world of bidorbuy that we are giving you a *R100 bobBucks voucher for your first purchase.
We know you'll love shopping on bidorbuy. After all, what's not to love? On bidorbuy you can get everything and anything, from everyday necessities to glamorous luxuries. You can buy, bid, make an offer to the seller, you can even pay on credit… and enjoy the cover of our Buyer Protection Programme.
Now, to that other important thing.
How can you lay your hands on a R100 bobBucks voucher?
Here are the competition FAQs:
Who qualifies to get a R100 bobBucks voucher?
This competition is open to first time buyers on bidorbuy who buy something to the value of R250 or more, complete the order online, make payment and enter their bidorbuy registered email address in this entry form.
For how long will it be raining bobBucks?
This promotion is open from 24 August 2016 until 9 September 2016.  Your first purchase on bidorbuy will need to be made during this promotion period.
Will all first-timers get a R100 voucher?
The first 150 first time buyers to enter the competition and meet the qualifying criteria will get a R100 voucher into their bobBucks account on or before 16 September 2016.
How do I know if I am among the lucky 150?
Take a look at your bobBucks account on 16 September 2016 and if you have R100 in there then lucky you!
I got a voucher! What do I do now?
Next time you shop on bidorbuy, simply choose one of the bidorbuy sellers who accept bobBucks (most do) and select bobBucks as (one of) your payment methods on the checkout.
What's to stop me from grabbing one R100 first-timers' voucher, then opening another account…?
It is against bidorbuy policy to open a second account without prior permission, so you'd be disqualified from this competition.
Can I tell friends and family to enter?
Most certainly! They'll thank you for referring them to bidorbuy. If you'd like to spread the word on social media, you may want to use this hashtag: #bidorbuyFirstTimer.
Can I see the Terms and Conditions?
Sure. Here it comes:
The promotion period is from 24 August 2016 to 9 September 2016.
The first 150 buyers who complete their first purchase of R250 or more and fill in the entry form will be rewarded with a R100 bobBucks voucher.
Buyers with duplicate accounts will be immediately disqualified.
Winners are decided by bidorbuy and their decision is final.
bobBuck vouchers can only be spent on www.bidorbuy.co.za and cannot be exchanged for cash.
bobBucks voucher must be used in full before the expiry date (31 March 2017).
And lastly.…
Venturing into the realm of online shopping is a bit like learning to ride a bike. It may seem daunting in the beginning, but once you've got it – a whole new world opens up.
Congratulations on making your first purchase on bidorbuy. May there be many more to come!
* T&Cs apply