Whether you're a seasoned athlete, or just trying to improve your health, there's no doubt that a fitness watch can be a real help. Once you've entered your basic data, such as age, height, weight and resting heart rate, a fitness watch can give you valuable feedback on the effectiveness of your training.
While there are many models on the market to choose from, here are five of the top contenders.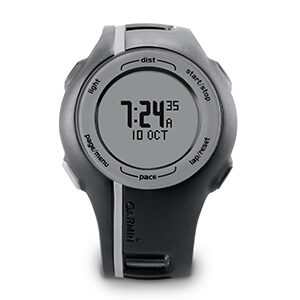 Garmin Forerunner 110:
The Forerunner can store approximately 180 hours of data and with a battery life of around three years – and you can easily replace the battery yourself – it's an excellent device. As a bonus you can download your data to your PC for later analysis with the included USB cable.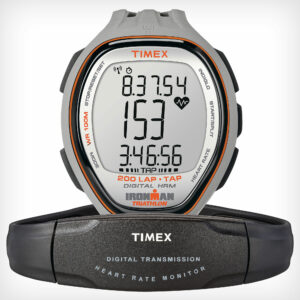 Timex Ironman Target Trainer:
This Timex device has the advantage of touchscreen controls, but in the size of the screen limits its use. Most people will revert to the side button controls. Battery life in the device is around two years, but Timex recommend professional replacement. You can, however, replace the battery in the chest sensor yourself – useful, as this lasts around six months. Memory capacity for the Timex is around 50 miles of training.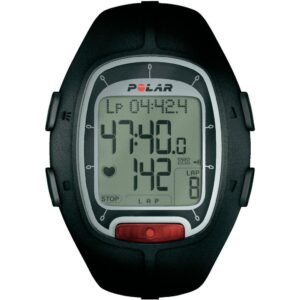 Polar RS100:
One of the best fitness watches around, the Polar RS100 is simple to set up and use. A sensor straps around your chest and this sends heart rate data to the watch. You can set alarms for different heart rates – useful to monitor specific exercise types – and can review your data for specific laps to plan your exercise schedule for maximum results.
Battery life is around two years, but it does need to be changed by a Polar professional. Although classed as water resistant to 50 meters, you shouldn't use this watch while swimming.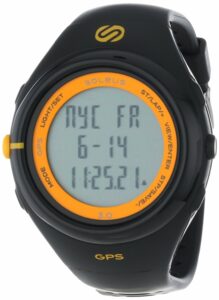 Soleus GPS 3.0:
Unlike several other fitness watches, the Soleus comes with a rechargeable battery and GPS capabilities. Before initial use, you'll need to charge the battery for around four to five hours, but this is enough for around two months of use.
You can download data to your PC for later analysis by using the included USB cable. The chest strap is comfortable and non-intrusive.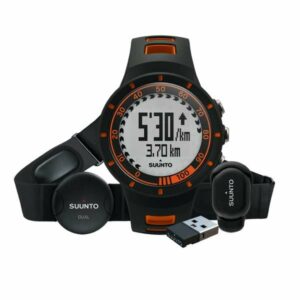 The Suunto Quest is among the most expensive fitness watches available, but it does have most of the features you will need. Batteries in the unit and chest monitor are easily replaced without professional help and each have a useable life of around a year. Although not equipped with GPS, an optional extra 'POD' can give this capability.
So, why not replace that watch on your wrist with a fitness watch that can help you keep fit, looks good – and tells you the time!