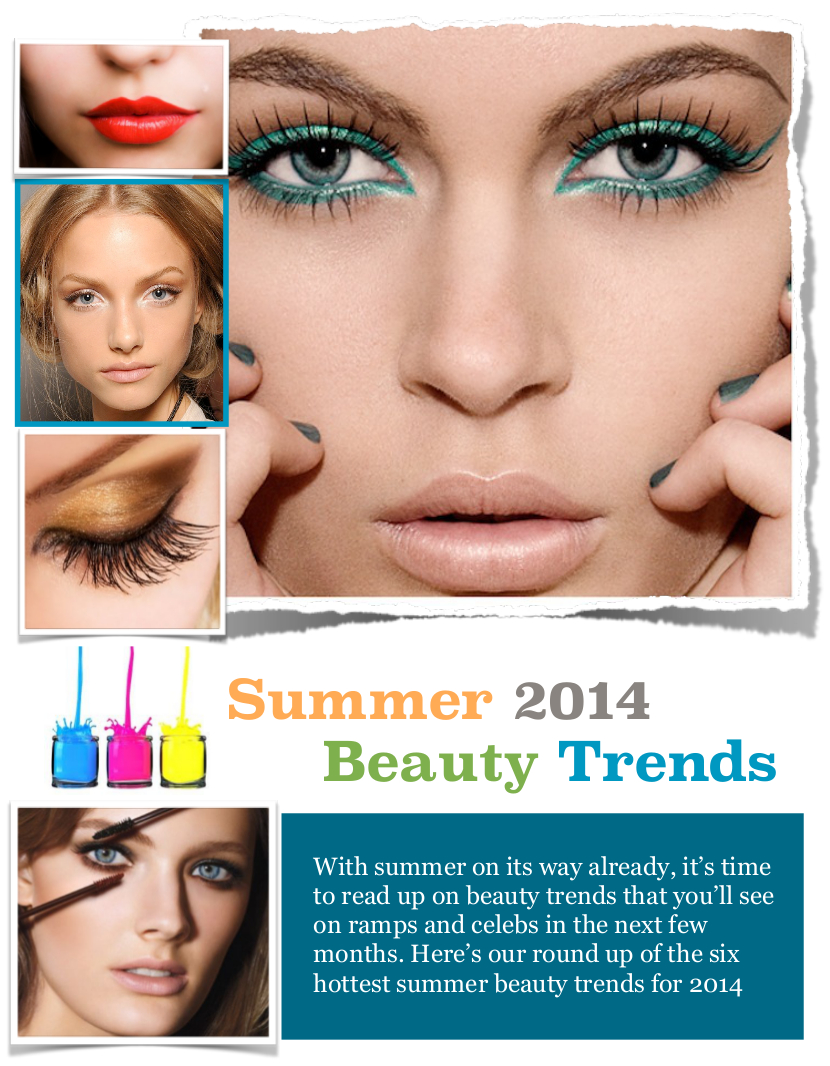 Eye makeup
Go for powder-based eyeshadow in nude shades that are just a little bit darker than your natural colour. If dramatic is what you want, our pick would be a shade of gold that you can mix in with the nude shades for an element of surprise. You can even swoop some glitter over your lids on top of a nude shade.
Colourful eyeliner
Yes, black will always be our 'go to' colour when it comes to eyeliner but who says we can't mix it up a bit once in a while! Play with shades like green, blue, deep burgundy and plum to play up your eyes and make a stunning statement.
Dewy makeup
The fresh-faced, scrubbed clean look is going to be hot this summer. Forego the foundation this summer and head straight for the concealer to hide blemishes and/or dark circles. Finish off with a quick dab of translucent face powder. Apply just a hint of blush (nude glowy shades) and complete your look with a little bit of cheek highlighter or bronzer depending on the look you wish to achieve.
Statement lips
If you're not a fan of colourful eyeliner, take heart! You can stick to the usual black or brown eyeliner and play up your lips instead. Go for lipstick in shades of coral and orange, the hottest colours of summer 2014. Just remember, if you highlight your lips, go for minimal eye makeup and vice versa.
Minimal mascara
This summer, we recommend not using any mascara at all. Tightline your eyes (apply eyeliner to the inside of your upper lids) instead with a good waterproof gel eyeliner to get a beautiful thick-lash look without actually wearing any mascara. Pencil eyeliners are okay for tightlining too, but not liquid ones. This look goes very well with the statement lips we just talked about!
Short hair
Some of the most popular summer hairstyles this year are going to be the pixie cut and the graduated bob. However, if you love your mane too much to chop it off, we recommend fishtail braids, waterfall braids, and a messy side bun or top knot. These styles are flattering on everyone and will keep you comfortable.
Up your style quotient this summer by following some of the trends mentioned above. You don't have to go for 'em all, pick the ones that you're comfortable with and experiment till you get the look you want.