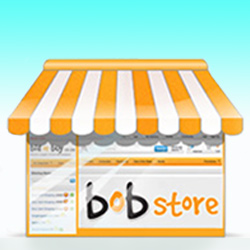 If you've been paying attention, you noticed that at the end of March 2012 bidorbuy introduced the concept of online stores. It took a lot of work, but you must admit that they look great. Did not see them yet? Take a peek.
The advantages of stores for sellers are obvious. They get to stand out (for a reasonable fee), and that means a lot on a platform where thousands of sellers compete for attention each and every day.
But what are the advantages for the buyers?
When they shop in a store, buyers get a lot more than the pleasure derived from entering a beautiful environment. They get peace of mind. Sellers featured in the stores are carefully selected. They must have at least 50 positive ratings from buyers and maintain the positive ratings percentage above 98%. In short, they must be committed to customer service.
All that means that shoppers can buy with increased confidence.
As a matter of fact, bidorbuy as a company is ready to back the verified sellers who are featured in the stores with a bidorbuy guarantee of R5000, R6000 or R7500 (the amount depends on the type of the store). This is considerably more than the protection levels offered for purchases from verified sellers by the bidorbuy Buyer Protection Programme (do note the limitations and the exclusions that apply to the Programme).
What's your take on bidorbuy stores? Thumbs up or down?