Renowned for its cultural diversity, South Africa is dotted with cultural villages. Most of them focus on illustrating the traditional lifestyle of a specific ethnic group, for example Xhosa, Zulu, or Ndebele. A number of them are designed to portray cultures of several ethnic groups.
Cultural villages are often called "living museums" because they include real people who, dressed in traditional costumes, perform traditional rituals, songs and dances and engage in traditional activities such as weaving, beading, woodwork, pottery, iron smelting and beer brewing.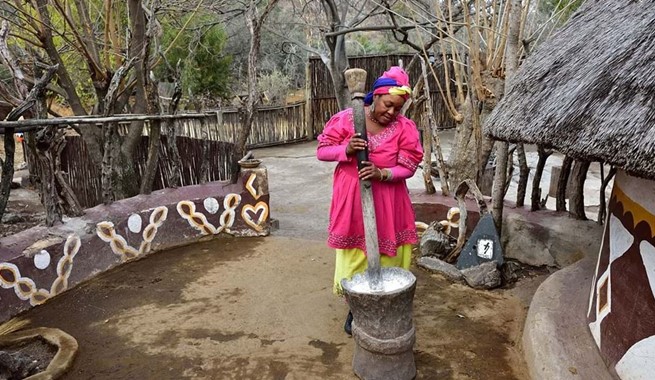 In some cultural villages the inhabitants still live in a traditional manner and practice their time-old customs, although contemporary mores are also a part of their lives (especially once the tourists leave). Other cultural villages are populated by the people employed to act out the traditional way of life. Some villages are owned and managed by local communities; others are franchises of big hotel chains.
Visits to cultural villages are usually organised as half-day tours. Some villages provide accommodation in traditional-style huts, which are often equipped with modern comforts. Most cultural villages offer traditional ethnic fare at restaurants or bomas. Western food is frequently available too. Almost all cultural villages have crafts and gift shops on site.
Here are just a few of the cultural villages worth visiting in different parts of South Africa.
Isinamva Cultural Village is an authentic inhabited Xhosa village in Eastern Cape. Main attractions are storytelling, visiting healers and development projects, doing daily household chores and more.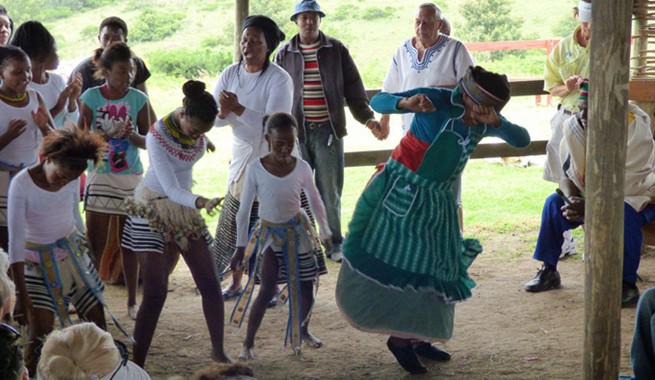 Khaya La Bantu Cultural Village, also in Eastern Cape, offers an insight into Xhosa hospitality, art, craft and culture. Visitors have an opportunity to experience traditional music, locally brewed beer and a traditional meal. A special treat is the display of stick fighting.
Basotho Cultural Village in Free State depicts South Sotho lifestyle from the 16th century to the present, with replica homesteads documenting the evolution of Basotho culture. It has a museum, a gallery of traditional art and a restaurant that serves a range of Sotho dishes as well as traditional beer from a calabash.
DumaZulu Lodge and Cultural Village is a unique cross between a traditional village and a hotel. Situated in Kwa Zulu Natal, it offers visitors a chance to learn about Zulu customs, the role of the ancestors and traditional healers, the significance of traditional dress, the importance of cattle, and so on. Guests can also taste Zulu beer, watch spear throwing and stick fighting, or learn how to make a clay pot.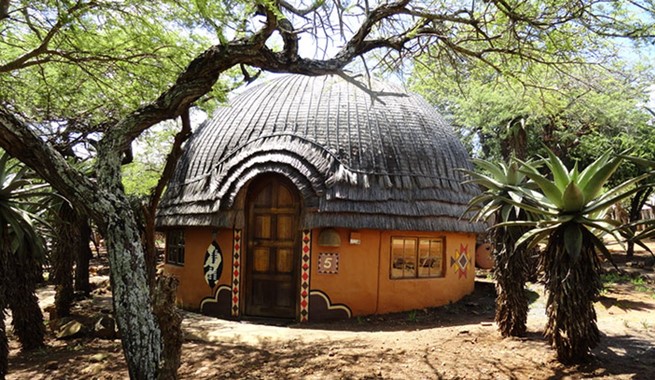 Shakaland Zulu Cultural Village was originally built as a backdrop for the TV show Shaka Zulu, with the beehive huts now transformed into comfortable hotel accommodation.
Bakone Malapa Cultural Village in Limpopo offers an insight into the history and traditions of the Bakone people, a sub-group of the Northern Sotho. The village has been reconstructed in the style used by the Northern Sotho about 250 years ago and illustrates the daily life of the Bakone clan. Handcraft demonstrations include pottery, basketry and bead work.
Shangana Cultural Village in Mpumalanga invites visitors to share in the way of life of the Shangaan people and to watch performances by traditional dancers and singers. The village is centred around the bustling Marula Market, the meeting place for craftspeople from around the region offering a wide range of clay and stone artefacts, including statues, carvings and pots.
Lesedi Cultural Village in the North West offers a multi-cultural African village experience. It gives the visitors a chance to get to know a variety of Southern African cultures in one place, such as Xhosa, Zulu, Ndebele, Pedi and Basotho.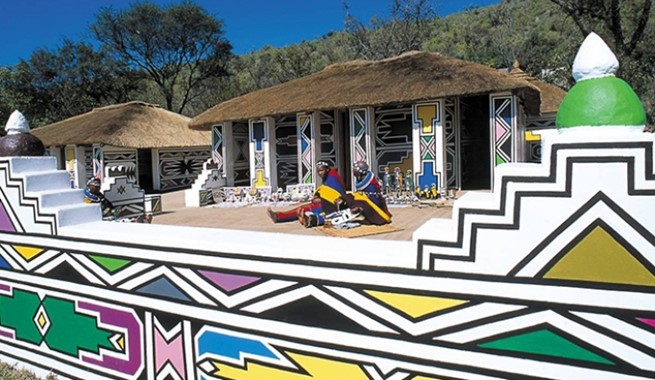 Mapoch Ndebele Cultural Village, also situated in the North West, has all buildings painted and decorated in the famous multi-coloured Ndebele geometric patterns. The art of mural painting is passed down the generations, from mother to daughter. Visitors can enjoy a Ndebele group performance, a visit to a local sangoma or a beading lesson.
Notwithstanding the inevitable "commercialisation", there is no doubt that cultural villages are a great way to preserve cultural heritage and showcase the lifestyle of bygone eras. Cultural villages are best experienced with guided tours, because the guide will be able to offer valuable information about each specific culture.
Browse the bidorbuy travel section to find many more exciting places to visit in South Africa!