There's no better time to enjoy an al fresco meal with friends or simply bask in the sun while sipping on something cool as you page through your new novel. The lovely South African heat is making its presence felt as we head into summer, so why not get prepared by sprucing up your outdoor space with some perfect patio furniture? Check out our buying tips and furniture options and soon you'll be lounging like Monday morning was never invented.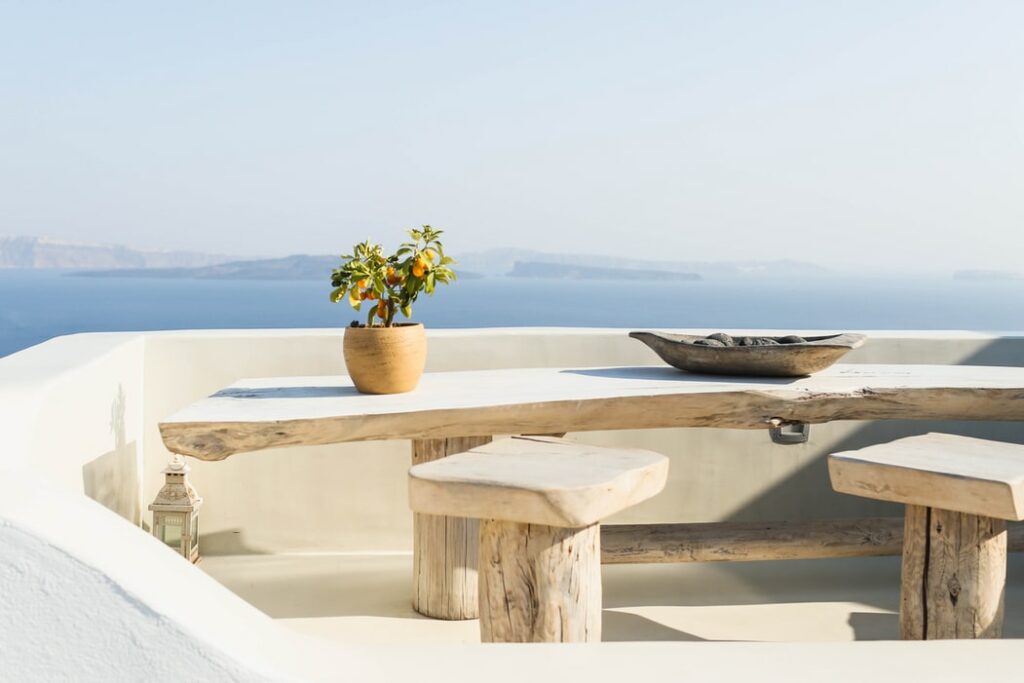 Space – the final furniture frontier!
Before choosing chairs, you'll need to measure how much space is available in your garden, or on your patio or balcony. Take into account the shape of the area you're working with and don't forget to include leg room and enough space for people to bring you drinks! This takes proper planning, just like furnishing any other room in your house.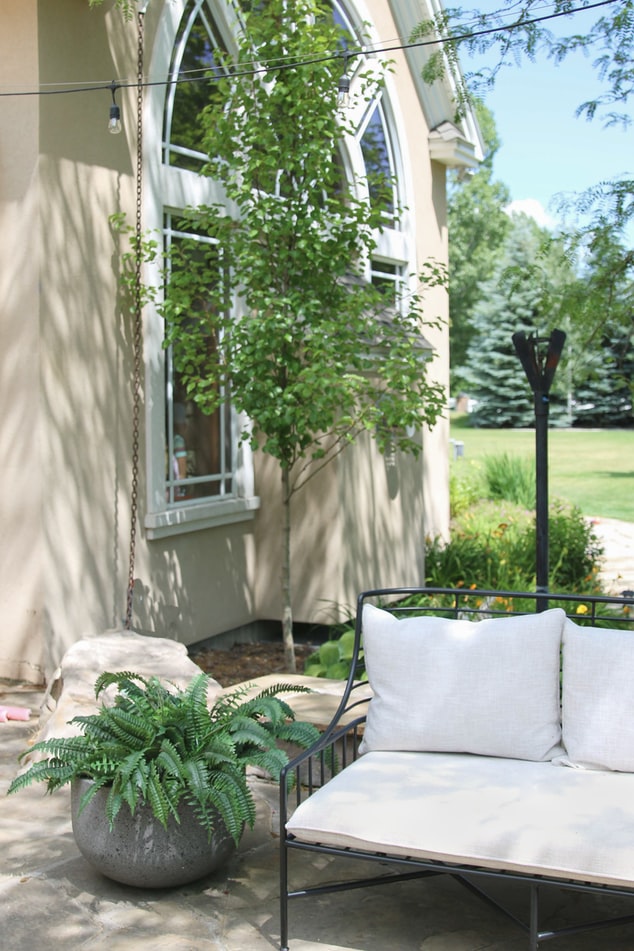 "Weather" or not it's right for where you live…
Take a moment to think about the local weather – if your home is on the coast, metal patio furniture might rust or corrode due to the humidity and the salt in the air. Wicker also won't last long if it's exposed to excessive moisture. On the other hand, hot and dry conditions could cause untreated wood to crack. Although if you have a covered patio, your outdoor furniture should be protected from the elements.
Next, consider if your outdoor furniture will be standing on tiles, wooden decking or a lawn – answering these questions will help you select the perfect furniture set.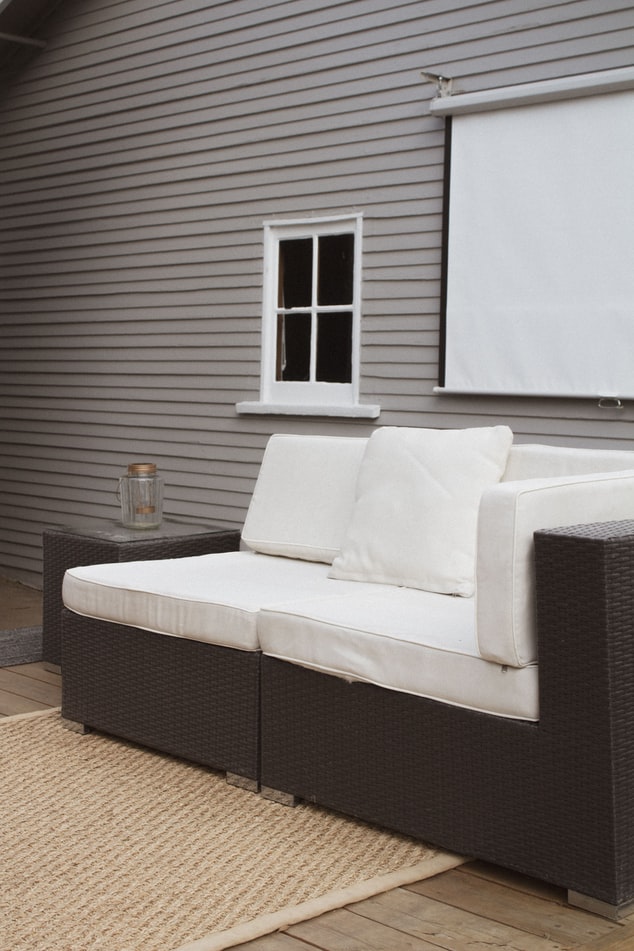 When the going gets tough, the tough get comfortable
If your patio furniture won't be under a roof or awning, you'll need to consider its durability when exposed to the sun and rain. Patio furniture not only needs to look inviting, but it should also be user-friendly, safe for kids and above all comfortable.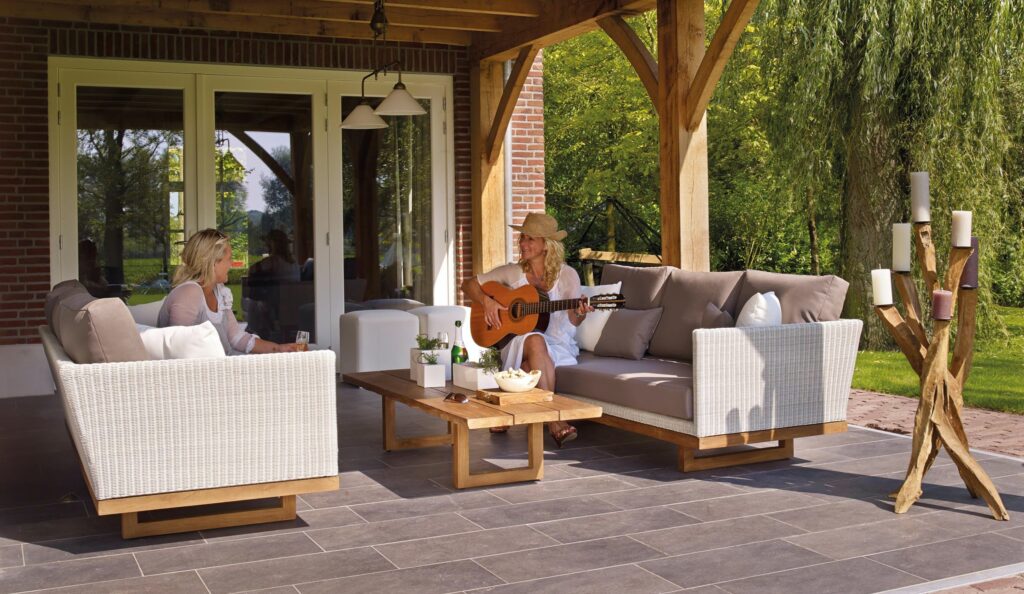 Managing expectations and style
It's important to manage your expectations and select pieces that will work with your space and climate, as well as your sense of style.
If you have a larger outdoor area and you enjoy entertaining, consider the Nantucket Patio Set – it can accommodate four people and includes a little table for snacks and drinks. Other than the cushions, this set is water resistant and because it's lightweight, you can easily reposition it.
An excellent option for a smaller space like a balcony is this weather-resistant and UV-protected Allibert by Keter Iowa Balcony Set with two comfortable chairs,a coffee table and built-in storage.This 3 Piece Steel Patio Set would also fit the bill if space is an issue.
Complete your patio look with the Vogue Cantilever Umbrella for welcome shade on hot days, and additional protection for your new furniture.
Climate and placement allowing, the elegant Solid Teak Wood Outdoor Set would add a touch of class to your grass, while this powder-coated. Cast Aluminum Patio Set is a great rust-free option for larger gardens.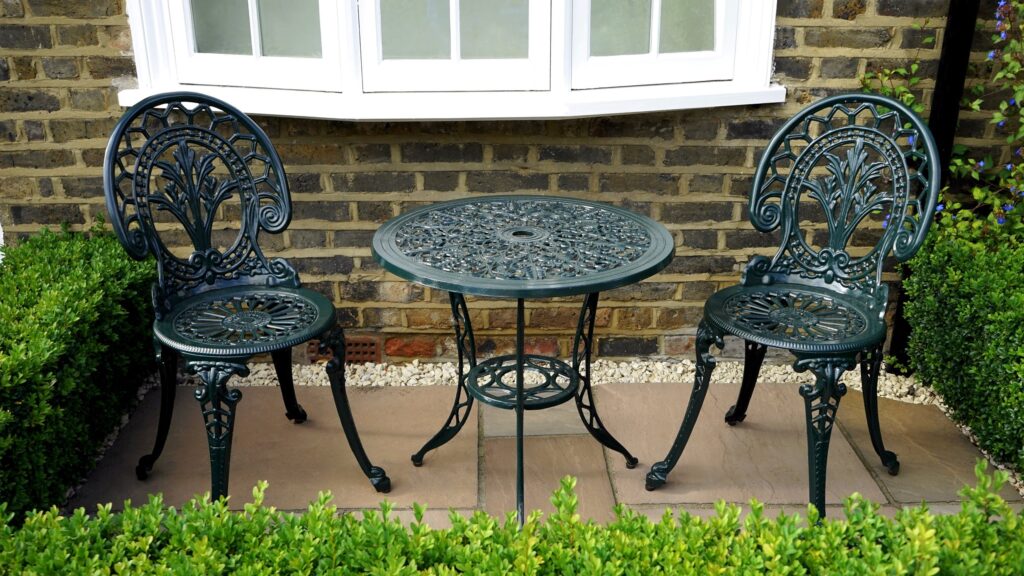 After all the "hard work" of choosing your perfect patio furniture, why not sit back and put your feet up? After all, that's exactly the point!