Microsoft recently unveiled a new tablet that has many tech enthusiasts talking. On the 18th of June, the new Microsoft tablet — the Surface — was announced. Technical specifications, however, were not revealed; stirring some intriguing rumours. Interestingly, Microsoft has two versions of its new tablet: the Surface and the Surface Pro. The Surface runs on Windows RT and uses an ARM CPU (Nvidia Tegra variation), while the Surface Pro runs Windows 8 pro and use an Intel CPU (Ivy Bridge Core i5 dual core chip).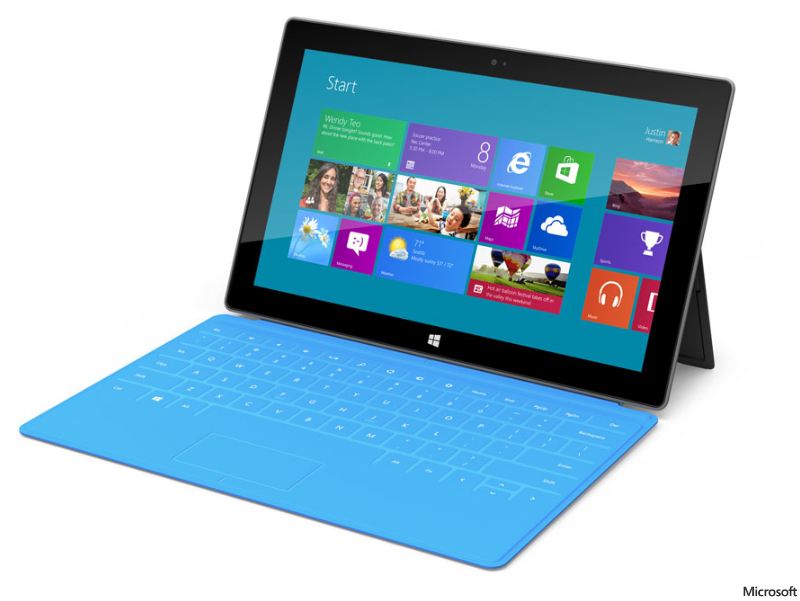 The Surface and Surface Pro both boast a 10.6 inch screen with a 16:9 aspect ratio. The Surface, however, has a HD display while the Surface Pro has a full HD display. Both versions of the tablet are housed in molded magnesium to ensure long-lasting cover. Both Surface models have USB ports, micro-SD slots and a magnetic strip for accessories. Microsoft also includes a keyboard, of which two versions will be made available. The Touch cover will be touch-based, while the Type cover will be similar to a NetBook keyboard. The keyboards connect via the magnetic strip on the tablet and also act as covers. Both keyboards have gyroscopes, accelerometers and a multitouch touch-pad. Furthermore, the tablet has a front and rear view camera signifying greater integration with Skype.
The Surface is available in 32 or 64GB capacities, and the Pro version in 64 or 128GB. A retail price is yet to be confirmed, but Microsoft has stated that they will be competitive against other tablet producers. A few concerns have come about due to Microsoft's announcement; many of Microsoft's hardware partners were not told about the tablet launch, and feel neglected. Windows 8 will soon be made available to all of Microsoft's partners, so expect a variety of tablets running on this operating system.
Microsoft has made a bold statement by introducing their own tablet. The question on everyone's lips is whether Microsoft will be able to make any headway against Apple's mighty iPad. We will have to follow the Surface closely to see the outcome.