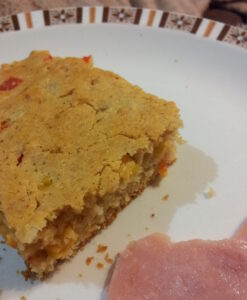 I admit it; I am not a cook by any stretch of the imagination.
However, it is always fun to try things out. After all, a change in one's routine is as good as a holiday (they say).
So, last night I set out to do something a little different. I made Mexican bread with my own hands… and what a success it has been! (It was almost as satisfying as a holiday… or at least a half-day off.)
This recipe is easy to follow.  There are no strange ingredients that are super hard to find. So if it's your first attempt, you'll be safe.  Plus, it's really quick. Give it a try!
Tools: 
Mixing bowl

Baking tray (20 x 30cm)
Ingredients: 
 250 ml flour
250 ml polenta
15 ml sugar
15 ml baking powder
5 ml crushed chillies
15 ml barbecue Spice
3 eggs lightly beaten
30 ml plain yoghurt
185 ml milk
60 ml margarine, melted
185 ml corn kernels
1 small red pepper, chopped
6 spring onions, chopped (I used one bigger onion instead; still tastes amazing)
Paprika
Ham
Instructions: 
Step 1
Combine dry ingredients and spices. Make a well in the centre.
Add the eggs, milk, yoghurt and margarine, mixing well.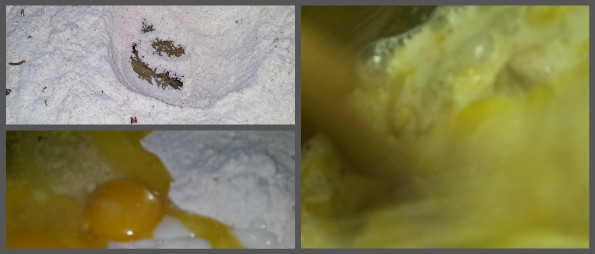 Step 2
Stir in corn, peppers and spring onions.
Pour the batter into a greased 30 x 20 cm baking tray.
Sprinkle with paprika.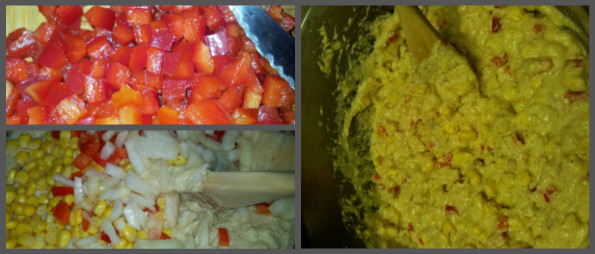 Step 3
Bake for 35 minutes at 180°C.
Cool slightly and then turn out onto a board.
Cut into squares.