Love me, love my store
Small businesses are the bedrock of bidorbuy, and that's something we've never forgotten. Whatever you're into, there's a small business somewhere in SA that sells that exact product. Better still, that small business is almost certainly on bidorbuy.co.za, so wherever you are, you can connect with them and find that one thing that you love.
Sharing the love
This Valentine's Day, we're not being shy about who we love – we don't care who knows it! We're shouting from the rooftops about the fact that we have big love for small businesses. We don't just love small businesses, we lurve them!
Win their hearts
If you feel the same way, you could be a winner at the game of love by tagging your favourite small business store on bidorbuy's social media platforms for a chance to win a whopping R10 000 bobBucks voucher.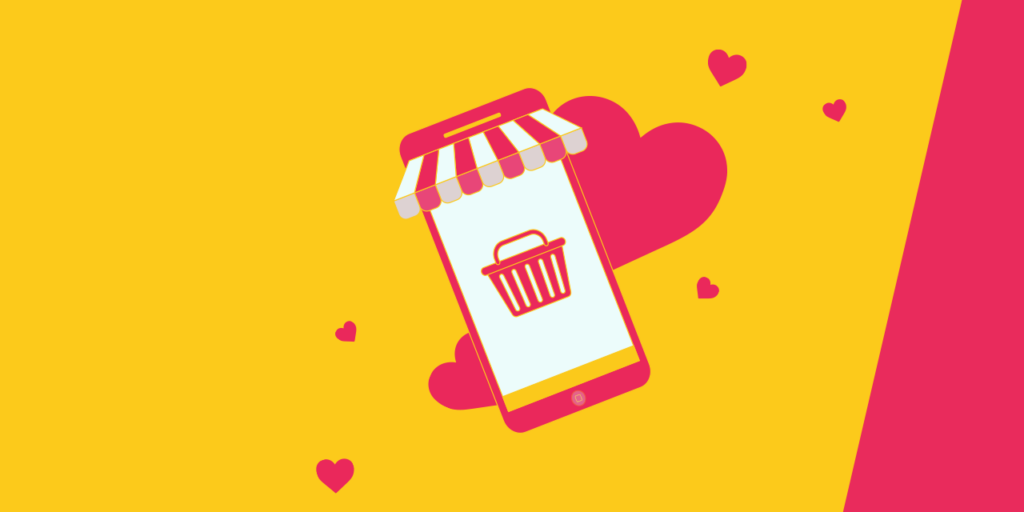 Gifts that keep on giving
Even if you don't win the grand prize, you can still spread some love by shopping from our Valentine's Catalogue. From bromance to romance, crushes to anniversaries, nothing says I love you like a thoughtfully chosen gift from our Valentine's Catalogue. At the same time, you'll be telling a South African small business just how much they mean to you.
Can they feel the love?
The last year has been tough for all companies, but especially for small businesses or SMEs. Now more than ever, they need your support.
Of course, it's convenient to do all your shopping at one big store, but imagine a world where those were the only stores left. A world where we all ate the same food, wore the same clothes, and had the same pictures on our walls.
That would be pretty boring, right? The alternative is to buy from small businesses – they're a hotbed of creativity and new ideas, and make it easier for you to express yourself and be an individual.
I ❤ my hood
Small businesses are at the heart of every community, and when you shop there, you're helping create jobs for people who live near you and who contribute to making your neighbourhood friendlier and more diverse.
One successful small business can be a catalyst for others, and suddenly you have coffee shops, clothes shops, art galleries and more within walking distance of where you live.
Supporting small businesses online also helps – it gives them the money they need to secure their futures and become permanent fixtures.
There's nothing sadder than an empty store window – by supporting small businesses you can start a chain reaction of positivity that makes everyone's lives better.
To buy from one is to love one
That's the thinking behind our Valentine's Catalogue. You might not live near these SMEs, but thanks to bidorbuy, you can still show them some love this Valentine's Day.