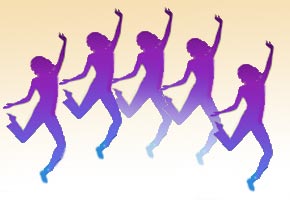 About a month prior to release of the new gaming concept called Kinect, the number of sceptics is visibly dwindling. More and more gaming aficionados are beginning to think that with this offer Microsoft is, indeed, leapfrogging everything the world has seen before in the arena of motion-controlled gaming.
For, you see, you do not even need a controller to play Kinect games. Wave your hand, move your leg, talk to it – and the game responds. The lucky few who already got to test it say that, an occasional time lag notwithstanding, there is something very special about using Kinect system: "I'm not learning it; it's learning me", enthused one gamer, adding: "I've never felt before that a computer understood me".
When you peel off layers of hype that are starting to build around it, Kinect is simply an uber-webcam married to some clever software designed to see and hear the user. To enjoy the control-free experience, you need not even splurge on the webcam-equipped Xbox 360S; you will be able to purchase an add-on webcam sensor that is compatible with the existing Xbox 360.
You will, of course, also need compatible games, and to start with Kinect will launch 15 titles, among them Kinect Sports, Kinect Adventures, Kinect Joy Ride, Kinect Dance Central, etc.
Kinect will compete with the Nintendo's Wii Remote and Wii MotionPlus as well as with Sony's PlayStation 3 Move motion control systems. Microsoft hopes that the new no-controls technology will attract not only seasoned gamers, but also people who never played a video game because they found all those buttons too daunting.
With still unknown pricing, Kinect is scheduled to launch during November 2010. It will first appear in North America, then in Europe, Australia, New Zealand and Japan. As for South Africa – well, we're pretty sure you'll find Kinect on bidorbuy before its official release date for the country.