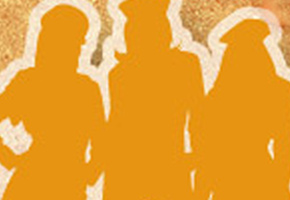 bidorbuy is thrilled to see Callie and Monique Strydom, Edith Venter and Barry Hilton make third or second appearance on the Celebrities for Charities auctions
In the fast changing cyber world, a tree-year old tradition is bound to attain something of a venerable aura. So it is with the 2011 bidorbuy Celebrities for Charities auctions, the third such event to be staged on the site at about this time of the year. (Read more about the 2009 and the 2010 celebrity auctions.)
Some of the celebrities who are generously donating their time this year are well known to bidorbuyers, for they have participated in the Celebrities for Charities in the past too: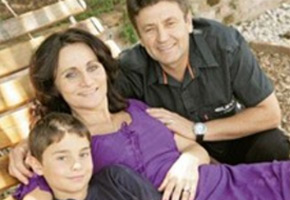 Callie and Monique Strydom are the best-known South African hostages. During a diving holiday in Sipadan (Malaysia), they were kidnapped by an Al Quaeda group. They were taken to the remote Jolo Island in the Southern Philippines. Along, with 19 other hostages they survived a 4-month ordeal, where they faced death daily and many other challenges daily. Their story is one of survival and of a nation coming together to work for their release.
After their release they have dedicated their lives to helping others. They have founded the Callie and Monique Charity Trust and Matla A Bana – A voice against child abuse- which helps more than 4000 children every year. Callie and Monique are also popular international public speakers. Their message is that of hope, of always staying positive.
This is Callie's and Monique's third appearance on Celebrities for Charities auction, and all the proceeds are for Matla a Bana.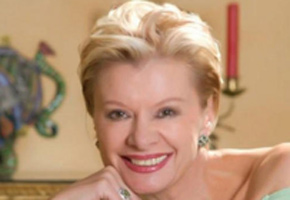 Edith Venter came into the public eye as the Sunday Times Best Dressed Woman of 1989. She has since become one of the most recognisable faces in South Africa and a household name.
The mere mention of her name may revoke images of glamorous life that many of us would like to lead, but Edith Venter is much more than a sophisticated socialite.
She is also an astute business woman and tireless in her charity work. As for the woman herself – Edith has been called inspiring, frank, warm and funny, as you will have the chance to find out if you "win" her on this auction!
This is Edith Venter's third appearance on Celebrities for Charities auction. She is championing two charities, Matla a Bana and Papillon Foundation.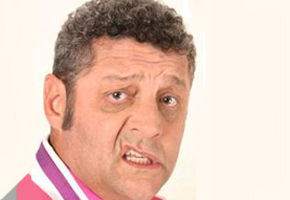 Barry Hilton, "The Cousin", is the king of comedy in South Africa, as everybody knows. He has a passion for people, for them laugh and for helping them too. "If everybody, everyday gave somebody something, everybody's life would be just a little bit better", he says, and he lives up to his word.
This is Barry Hilton's second appearance on Celebrities for Charities auction, and all the proceeds are for the Potchefstroom Lions Club, a NPO that works in the community of Potchefstroom on various projects.
The bidorbuy Celebrities for Charities auctions open on Monday 18 July and last until 28 July. The participating charities will be grateful for any bid you can afford to make!