As of yesterday, you are no longer to go to Jump Shopping (one of the members of the bidorbuy group of companies) when you want to compare the prices of same or similar products.
Instead, head for FindPrice.
FindPrice was launched by Jump Shopping to meet the need for a comprehensive, accurate, fast and user friendly online price comparison portal. All the best practices learned from running Jump Shopping have been incorporated in the new site. Plus, some important novelties were instituted:
New, extensive filters make it possible for shoppers to search by brand or by shop and to filter the results by price, popularity or relevance. Shoppers can also choose to see only the shops that offer free shipping for a specific product by clicking on the image of the little truck in the Compare prices view.
The customer security has been improved with the introduction of Verified shops. For a shop to become verified, it has to meet a strict set of criteria that practically guarantee a hassle-free shopping experience.
Price alerts and price history graphs, available in a specific product page, allow the shoppers to keep track of price movements.
While on a product page, shoppers can also save the product to a list and come back to them later, without having to search all over again.
"Times are tough and life is too short to waste searching for a good deal", say the Jump Shopping and FindPrice guys in their press release. They also promise that this is only the beginning and add: "As consumer needs evolve, FindPrice will continue to expand. One of the upcoming new features to look forward to is FindPrice Mobile, offering added convenience for on-the-go shoppers."
That's in line with current shopping trends that tend to blur the divide between "online" and "offline". So, the next time you visit a real-life shop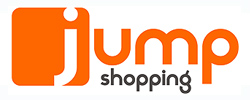 you might be able to take out your smartphone, navigate to FindPrice, quickly check the product you are interested in, and then goad the shop assistant into giving you a hefty discount. (Love it!)
And what about Jump Shopping?
Jump.co.za will remain active as a price comparison site for the next few weeks, until the transition to FindPrice is completed. Afterwards, it will become a content site focused on ecommerce, brimming with news from the budding South African online shopping space. And yes, Jump will continue with the tradition of conferring annual South African ecommerce awards.