Brooches are beautiful pieces of jewellery very often overlooked. They come in many shapes and sizes and can easily transform a dull outfit into an interesting one. You will find that brooches span across a broad spectrum when it comes to value. By this, I mean that some brooches are valued at very little or next to nothing, while others can be worth thousands. This blog post was created to shed some light on the beauty of brooches and how to go about collecting them.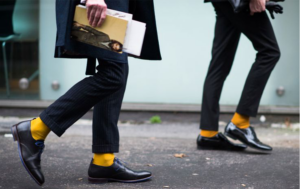 The appearance of brooches dates back to Roman times. Back then, artisans created brooches with a lot of care and awareness that these brooches carried important information. They were a form of expression that displayed the wearer's social standing. Decorative brooches and pins were used to identify a person's nobility, profession or marital status and they were referred to as fibulas. The iconic cameo brooches were popularised by Queen Victoria and are today still a well-known fashion piece. In the 20th century, brooches became a huge fashion statement. Famous fashion houses like Chanel led the way to make brooches an important fashion statement.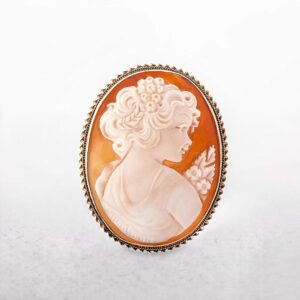 You most probably think that there is only one type of brooch. If so, you will be surprised to know that there is a wide range of brooches that vary from a jabot pin to a duete. Let's start with the jabot pin. This is a long pin with a decorative piece on both ends. The fascinating dress clip is similar to a brooch, except it has a clip at the back rather than a pin. A duete is a tribute to art deco and consists of two dress clips held together to make a brooch. The collar pin is a long, thin pin that is used to connect the two sides of a shirt while passing beneath a tie. During the 1800s, wearing a sash became quite popular. Hence the creation of the sash pin, used to secure the sash at a lady's hip. And the list goes on.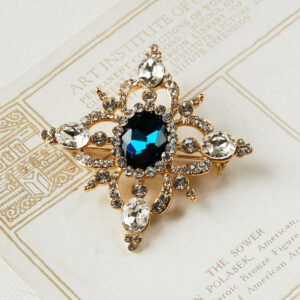 If you are interested in collecting brooches, take a look at the useful tips below:
1. Do some research to inform yourself
Make sure you do enough research to determine what types of brooches are out there so that you can make an informed decision regarding the brooches you want as part of your collection. Read books, use the internet, ask friends or even ask antique experts for advice.
2. Go to as many stores, flea markets and antique spots as possible
Explore and try different stores, specifically antique stores, to find new brooches for your collection. Flea-markets and antique stores are a great place to start as they usually have a plethora of beautiful brooches. And last but by no means least, bidorbuy has a large selection you can choose from; we have over 500 brooches for sale.
3. Examine the back of the brooch
Before making a purchase, examine the brooch, in general, to ensure there are no missing gems. Also, ensure the clasp or mechanics of the brooch are still intact and work correctly. Take some time to check if there is any mark or ID number at the back of the brooch, because this will give you more information about when the brooch was created.
4. Buy things you like; the value shouldn't matter
Be sure to choose brooches that make you happy. Don't focus your energy on only finding brooches that have some kind of value. Add to your collection items that bring you joy, items you enjoy looking at or wearing (if you don't store them away).
Now that you know a bit more about collecting brooches, you might consider starting a new hobby. But no matter what, make sure you have fun while doing it.