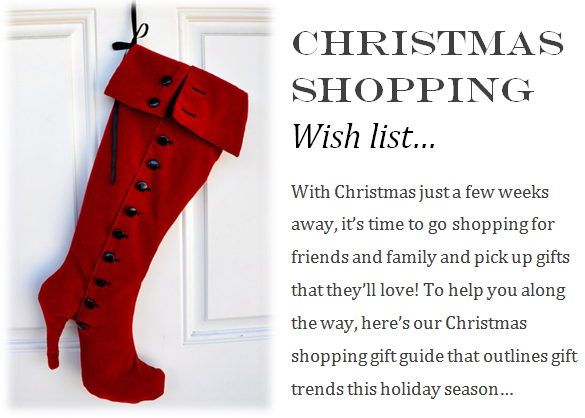 Our favourite brands include Pierre Cardin, Aldo, Steve Madden and Nine West. Go for red heels or black ankle booties or knee-length boots in shades of tan/cognac. For men, leather oxfords and suede saddle shoes are huge right now. Look for details like contrast stitching and coloured soles.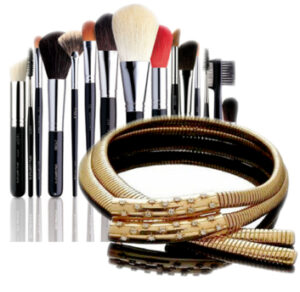 Our Christmas beauty gift guide includes pedicure eggs, gel grip socks, manicure sets and makeup brush sets.

Jewellery gift ideas include antique jewel boxes that we absolutely love! If you want to gift actual jewellery, try bejewelled brooches, vintage jewellery, and silver and gold jewellery sets that include earrings and pendants.

There are literally thousands of gift ideas when it comes to clothing. Visit our clothing category and look for the following trending items:
For women: Maxi dresses and skirts, bright coloured jeans (red, cobalt blue, hot pink), peasant blouses, linen blazers, skinny fit khakis, and pencil skirts.
For men: Coloured denim, polka dot casual shirts, and check Bermuda shorts are perfect for the season. For a dressier feel, go with linen suits, lightweight khaki blazers, or dress shirts with colour accents on the cuff or button placket.

For a sophisticated style statement that your loved ones will fall in love with, look for Marc Jacobs handbags, Guess handbags, Prada handbags, and Ralph Lauren Polo handbags.

For men, the hottest fragrances this season are Tommy Men, Burberry Men, Burberry Weekend, Herrera for Men, Giorgio Armani Homme and Issey Miyake Men. For the ladies, you can't go wrong with Calvin Klein Be, Dunhill Pure, Azzaro Chrome, Stella McCartney Stella, Beyoncé Pulse and Calvin Klein Escape.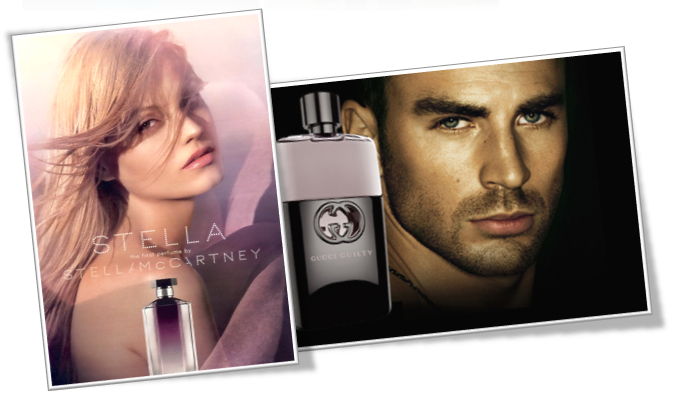 And if you think that yours truly has only short skirts, long nails and high heels in her head for the tech aficionado women, there can be no better Christmas gift than a tablet PC. We recommend tablets by Alcatel, BenQ, Mecer, Xperia, Asus and Onyx. Video games (Dark Souls, Birds of Steel, Batman: Arkham) and gaming consoles such as PlayStation, Wii, and the Xbox are all great ideas for Christmas gifts.

For the ultimate in luxury, we recommend pamper hampers in different fragrances (lavender, jasmine, vanilla, balsam, orange etc.) that include bubble bath crystals, shower gels, body lotions and hand creams. Plush robes, fuzzy socks and memory foam slippers also make for great gift ideas.
These are just some gift ideas for your loved ones this holiday season. Think creatively and consider gifts that your friends and family will love and appreciate. Happy holidays!