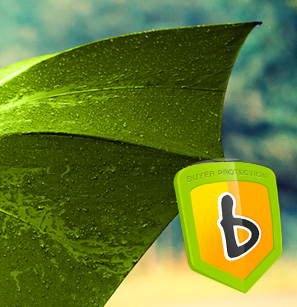 The new, enhanced bidorbuy Buyer Protection Programme came into effect on 22 September 2014.
If you looked carefully (as we are sure you have), you would have noticed this new bit of content:

at the top left of every page of bidorbuy.co.za
And if that's too subtle for you, we opened a plethora of green umbrellas and positioned them strategically on banners throughout the site. (Sample image included here.)
All that to draw your attention to this page and the fact that we have improved significantly the buyer protection programme that bidorbuy as a company offers to buyers.
As our CEO Jaco Jonker says in this press release, we "take it upon ourselves to make things right for every buyer in the unlikely event that the seller does not ship the item purchased on the site, or ships an item that is materially different."
A very small percentage of purchases made on the site ends badly, but if it ever happens to you it is good to know that you are covered. So, be sure to read:
Peruse them all and go on shopping on bidorbuy, confident in the knowledge that we've got you covered!