One of the great things about bidorbuy is the fascinating  myriad of different products and one-of-a-kind collectable items that often find their way into our listing pages.
Previously, we have had items such as the Mandela Treasure, a cast of Tata's hands made out of almost 10 kilograms of solid gold. This week, we have another truly one-of-a-kind item, of a completely different sort up for auction.
The item in question this time around is a vest worn by the international sensation Justin Bieber during the sold-out Cape Town performance of his Believe Tour to South Africa on the May 8, 2013. The framed set, entitled Justin Bieber's Vest includes the Working Crew backstage pass that was used to access the exclusive backstage area of the stage where the vest was received from Justin himself.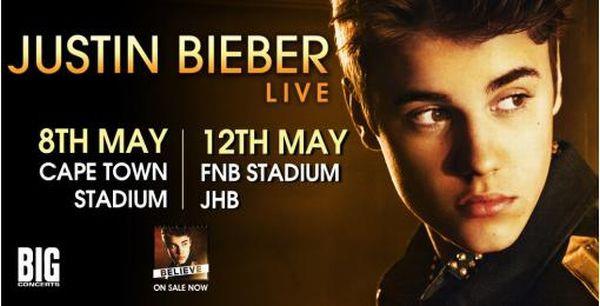 The set also includes a pair of drumsticks that Justin used during the Cape Town performance as well as a photograph of Justin that was taken on the night of the performance. Also included in the package is a printout from a website which shows Bieber wearing his favourite white Hanes vest, the exact same style and cut as the vest being auctioned.
Arguably, the most important item in the package is the signed sworn affidavit which details how the vest was acquired and serves as the all important proof of authenticity for this unique item.  The item is on auction, at the time of writing, the winning bid was for the amount of R7 400.00. The auction closes on June 21, 2013 at 10:00AM, which gives plenty of time for all of the Beliebers out there to get their bids in, click here to be taken to the listing!
Happy bidding and good luck!