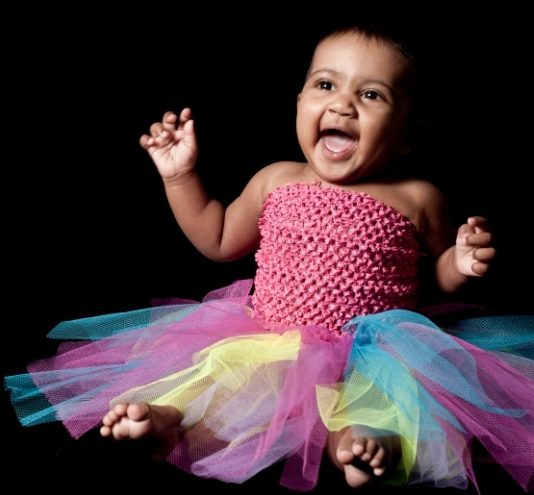 The R10,000 baby photo competition (April/May) went off without a hitch, and the winner was finally announced on the 16th of May. Lee-Ann Pillay, proud mom of the winner (Alyssa Pillay) shares her experience with us:
When I saw Alyssa's picture in the top 10 I was so excitited. I knew that she had a 1 in 10 chance of winning this great competition. Then, when I got the call for Jessica and all she had said was that she was from bidorbuy, I got so excited. She then told me Alyssa had won the R10,000 prize… I was over the moon I couldn't even get her email address right!
As soon as I got off the phone I started looking though bidorbuy's products. It was very easy to get to everything I wanted and to find some great stuff for my two girl's. I bought lovely step 2 products from the playhouseplayground, a few goodies from Wizards at Play and from TAKEALOT. The service from all of these sellers was great. I got my questions answered quickly and the items were delivered promptly.
This entire experience was great and I am pleased to say that shopping on bidorbuy is as easy as going to the mall 🙂 Thank you bidorbuy for this great prize. I got to spoil my kids in a way I normally wouldn't.