Oxfords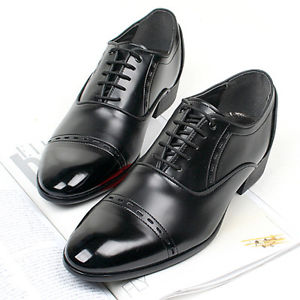 Every man should have a pair of Oxfords, either black or brown. The pair should be simple, with minimum details, to give it a classic look. Oxfords are smart, versatile and a great investment shoe. They can be worn in a professional setting, for example the office, or at formal gatherings such as weddings. Oxford shoes can be worn with folded up jeans, T-shirt and cardigan for a smart casual. For a more formal look, opt for smart trousers, formal shirt and a blazer.
Brogues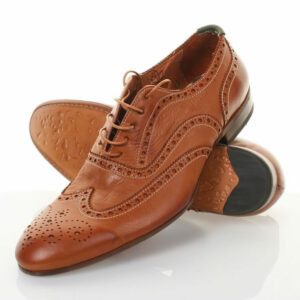 Brogues are another essential in a man's wardrobe. Brown is the best colour to buy, because you can wear brown brogues in formal and informal settings, whereas the black ones are for mostly formal settings. Leather brogues  are more formal, while suede brogues are for a casual look. To complete the casual look, a pair of suede brogues can be worn with shorts and T-shirts. Leather brogues are best paired with a suit.
Loafers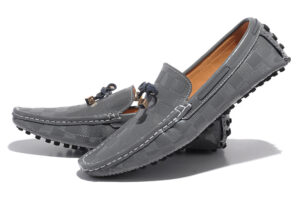 A loafer shoe lies somewhere between formal and casual in the shoe spectrum.This shoe is a definite must have for any man. It is a simple shoe and can be worn when travelling or relaxing at home. Loafers can  be made from leather or suede  This shoe can add a new dimension to any outfit. It can be worn with rolled up trousers and T-shirt or blazer, chinos and formal shirt.
Boat shoes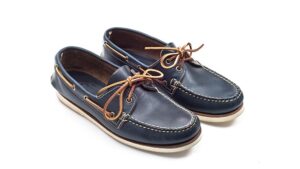 These shoes were originally designed to be worn on a boat, as the name suggests. However, as time has progressed so has the use of the shoe. This type of shoe is best for warmer season such as summer and spring. It is a very comfortable and timeless. Boat shoes are a strictly casual shoe. They can be worn with shorts, golf T-shirt and jacket or jeans, shirt and jersey.
Sneakers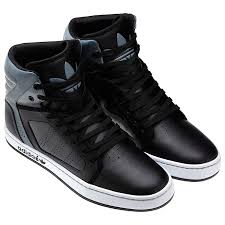 Sneakers are an essential item for every man. They go with any casual outfit a man can wear. They can be the classic all white sneaker or a multicoloured branded  sneaker. This type of shoe is comfortable, yet practical and affordable. Sneakers can be worn to dress down a formal outfit or enhance a casual outfit. Sneakers go well with jeans, shorts or chinos with either a T-shirt or shirt and blazer.
Boots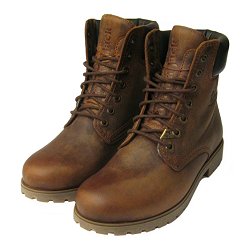 A pair of boots are a must have for any man.Boots made from leather are a great investment. There are many different types of boots a man can choose from; however, only two will be highlighted here. A man can either get dress or work boots. Dress boots such as Chelsea boots are normally made of leather and are worn for their style, not function. Work boots, on the other hand, are worn for their functionality. For example, Timberlands are built to withstand harsh conditions. Boots can be worn with jeans, T-shirt and jacket or chinos, shirt and trench coat.
Flip flops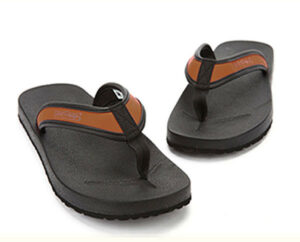 Flip flops are usually one of the most versatile, long lasting pair of shoes a man can own. They come in many different colours, yet the design is usually standard. Flip flops are not limited to be worn at the beach, but can be incorporated into casual outfits.
And what about men in sandals? Some style gurus accept sandals as part of an informal outfit, others raise their eyebrows in utter horror. I say: if you want to wear sandals (or flip flops, for that matter), first get a pedicure and never, ever, wear socks with the sandals, not even when you think no one you know will see you.